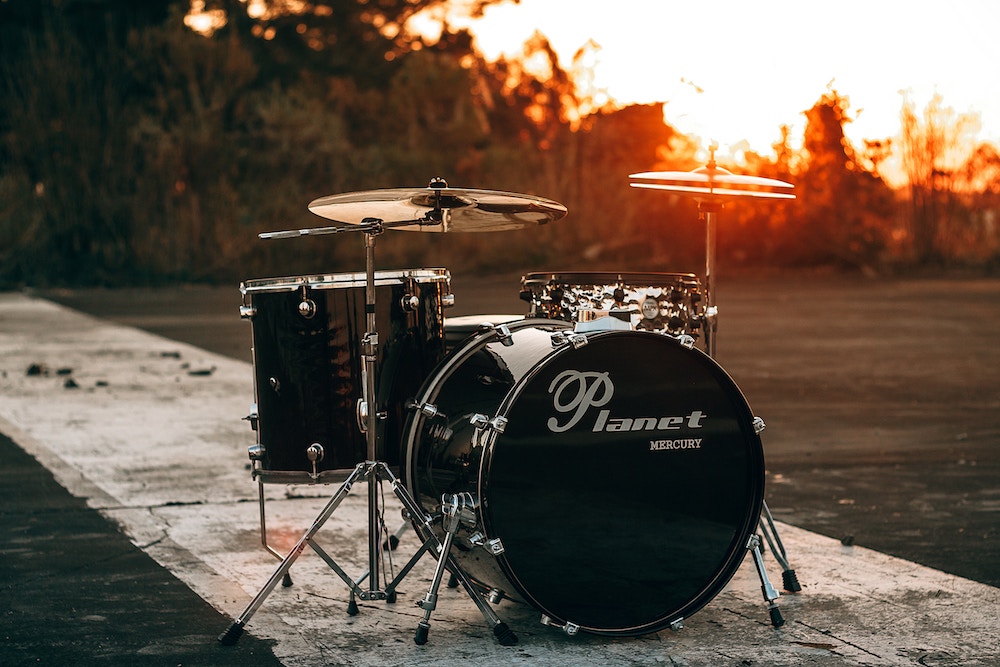 What better way to kick off a weekend than with new music? Fridays are always chock full of the latest songs and albums ready to be the soundtrack to everyone's antics, and here you'll find some of the week's standout releases. Whether you're ready to spin an anticipated song from a favorite artist or just taking a look at what's out there, there's a whole lot of tunes to dive right into. Who knows—maybe you'll find your next obsession.
Weezer – "Can't Knock the Hustle"
Weezer announces their long-awaited The Black Album, coupled with an awesome lead single, "Can't Knock the Hustle". While the album won't be dropping 'til next year, the song does more than enough to keep our attention and then some. The band is still reaping the gains from their hit cover of "Africa" but this new track's pop flavor may be enough to push it out of the way. Plus, the music video features Pete Wentz, so what more could you really want?
—
Twin XL – "Good"
As hard as it is to keep from making a "Good" pun, it's just not possible: Twin XL's debut single, "Good", is really, really good. Featuring Nekokat's Cameron Walker and both John and Stephen Gomez, formerly of The Summer Set, Twin XL is a pop-perfect trio and just what the genre ordered. Best described as a cross between Portugal. The Man and Passion Pit, the track hits all the right notes.
Basement – Beside Myself
Rock's been as solid as ever lately and UK group Basement is helping add to its hot streak. Their new record Beside Myself takes their sound to new heights as they double down on their 90's emo influences to craft a record that shouldn't be missed out on. Backed by a powerhouse record label and a rabid fan base, there's nothing holding Basement back when it comes to breaking out.
Sleep On It – "Disconnected"
New Sleep On It couldn't come soon enough. Despite releasing their immensely solid debut record last year, the band's new single "Disconnected" puts them in fantastic territory going forward. Whether this song is a precursor to a new album remains to be seen, but the singalong chorus and silky vocals has us hoping it's something more than just a one-off.
MxPx – Best Life
Who says surprise releases are just for the younger crowd? Pop-punk godfathers MxPx are fresh off their new album, but the band managed to throw together this nifty little EP, Best Life, that came out of nowhere this week. Featuring two unreleased songs and two acoustic cuts, we'll take more MxPx any way we can get it, and it helps that they're still at the top of their game even in 2018.
Captain Cuts – EMOWORLD
The masterminds behind some of the biggest hits on the radio unveil their new experiment: A mixtape mash-up of classic pop-punk/rock songs, we all know and love, meshed together in fabulous fashion. DJ group Captain Cuts outdo themselves on EMOWORLD, where you'll find very strange combos of stuff like Hawthorne Heights mashed up with The Chainsmokers. 'Cause hey, why not?
ROAM – "Playing Fiction (Acoustic)"
It's always nice to know that a band can rock it but also deliver on the acoustic end, too. Pop-punk act ROAM released a genre gem last year in Great Heights & Nosedives and now one of the record's strongest tracks is getting the acoustic treatment. Introduced on Twitter as something 'their mums like', it's all the evidence you need to know that "Playing Fiction" is arguably even better in a stripped-down setting.
Justin Courtney Pierre – In the Drink
It's difficult not to compare the music of someone's defunct band to what they create when they do something different. Often times it's because people just don't want to let go of what the older band meant to them. In Justin Courtney Pierre's case, the former Motion City Soundtrack singer releases a solo album that does, in fact, share quite a few qualities with his previous band. In the Drink is a full-blown rock record minus the strong MCS-esque synths, but Pierre's lyrical content will have even the most diehard MCS fans wonder if the band really left in the first place.
Atreyu – In Our Wake
Atreyu is back, refreshed, and ready to conquer with their new record, In Our Wake. Producer legend John Feldmann took care of things behind the boards on this one, and he really makes the thing shimmer from start to finish with A+ production. While their metal/hard rock soundscape comes in heavy, there's still enough time for melodic vocals and harmonies to come into play here, making the record the best of both worlds for fans.
Shawn Mendes – "Under Pressure"
Does a bad cover of "Under Pressure" exist? Shawn Mendes teams up with singer/songwriter Teddy Geiger to cook up a beautiful rendition of the Queen and David Bowie classic for the upcoming Freddie Mercury biopic Bohemian Rhapsody. Honing a genuine stripped-down, acoustic vibe, it's one of the best covers of the track in recent memory, and proceeds from it will go toward the Mercury Phoenix Trust to help fight HIV and AIDS.
Other new releases:
Hands Like Houses – Anon. / "Monster"
Young the Giant – Mirror Master
Kongos – "Keep Your Head"
St. Vincent – MassEducation
Cheat Codes – "Home"
Reel Big Fish – "You Can't Have All of Me"
AWOLNATION – "Table for One" (feat. Elohim)
Kurt Vile – Bottle It In
Run The Jewels – "Let's Go (The Royal We)"
Sia – "I'm Still Here"
Jess Glynne – Always in Between
David Bowie – Loving the Alien (1983-1988)
Dave Keuning – "Restless Legs"
Quavo – Quavo Huncho
Usher, Zaytoven – "A"
Little Mix – "Woman Like Me (feat. Nicki Minaj)"
Jimmie Allen – Mercury Lane
Bad Bunny – "MIA (feat. Drake)"
Ella Mai – Ella Mai / "Gut Feeling (feat. H.E.R)
CAZZETTE – Stereo Mono
Little Dragon – Love Chanting EP
Elvis Costello, The Imposters – Look Now (Deluxe Edition)
Lukas Graham – "Not a Damn Thing Changed"
Michael Buble – "Love You Anymore"
Thom Yorke – "Volk"
Cocteau Twins – Treasure Hiding: The Fontana Years