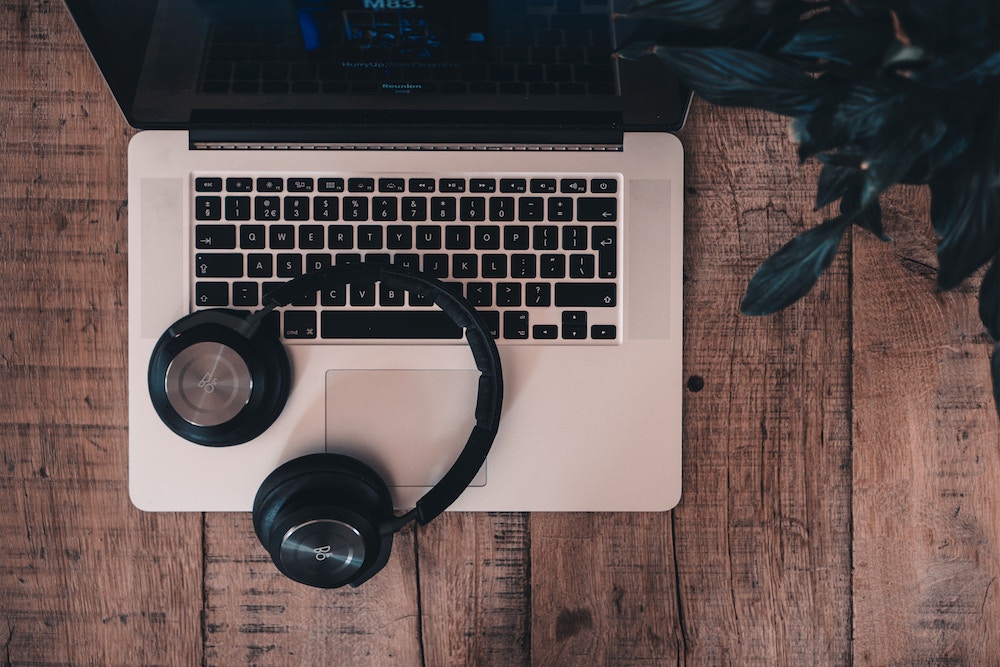 What better way to kick off a weekend than with new music? Fridays are always chock full of the latest songs and albums ready to be the soundtrack to everyone's antics, and here you'll find some of the week's standout releases. Whether you're ready to spin an anticipated song from a favorite artist or just taking a look at what's out there, there's a whole lot of tunes to dive right into. Who knows—maybe you'll find your next obsession.
Twenty One Pilots – Trench
Any anger toward Twenty One Pilots for taking so long for a new album has now gone to the wayside; the duo's new album Trench is worth the wait and then some. Known for mixing genres and styles with ease, Trench goes from anthemic arena-rock in "Jumpsuit" to 90's-esque alt-rock in "The Hype", creating a soundtrack for every kind of music fan around.
You Me at Six – VI
You Me at Six are a force to be reckoned with on their aptly-titled sixth full-length VI. The simplicity of the title matches the record's straight forward nature. With ten songs of high-octane rock, You Me at Six are at the best when they're ripping through soundwaves on "Fast Forward" or providing the next dance floor staple with "3AM".
Coheed and Cambria
– The Unheavenly Creatures
When Coheed and Cambria come out with a strange concept record with a backstory you couldn't follow if you tried, you know they're in the right place. The Unheavenly Creatures kicks off the next chapter of the band's already-illustrious history and their Armory Wars saga and the result is pretty fantastic. It'll take you nearly an hour and a half to get through this behemoth but the journey is one of the band's best offerings in over a decade.
Andrew McMahon in the Wilderness
– "Teenage Rockstars"
New music from Andrew McMahon is something you simply can't get enough of. Gearing up for his third In the Wilderness record (Upside Down Flowers is out November 18), his latest release "Teenage Rockstars" hits all the feels. As the title implies, the song is a nostalgic take on McMahon's Something Corporate days, but no matter how far he gets from those teenage days, regardless he's still a rockstar in our books.
—
Emily Warren – Quiet Your Mind
The singer/songwriter who helped turn The Chainsmokers into the superstars they are is finally ready to channel some of that magic into her own solo work. Emily Warren, co-writer for tracks like The Chainsmokers' "Don't Let Me Down" and Dua Lipa's "New Rules", unveils her debut record Quiet Your Mind, honing a sound that matches her pop writing more so than her work in EDM. Her voice flows effortlessly through the R&B-flavored tunes, proving she's much more than just a guest feature.
Halsey – "Without Me"
Halsey's latest one-off single, "Without Me", is a cathartic look into a whirlwind of emotions—presumably dealing with the break-up she went through with rapper G-Eazy. Everyone can wipe away their tears considering the two have since gotten back together but the song's meaning still hits hard, showing that the singer is one of the best in the game at wearing her heart on her sleeve.
Basement – "Be Here Now"
Basement's upcoming full-length is shaping up to be more fantastic with each song released. "Be Here Now" brings hype for Beside Myself to insurmountable levels as the rock quintet take a page out of Jim Adkins' handbook in its huge chorus—it practically sounds like Jimmy Eat World are on the track, too. Luckily, the wait is almost over: The album is now only a week away.
Hellogoodbye – S'only Natural
Going from Hellogoodbye's first album to their latest, S'only Natural, is jarring to say the least but it's a testament to just how far frontman Forrest Kline has come as a musician and songwriter. The new full-length has Kline dabbling in all kinds of pop without sounding like it's an identity crisis—it's definitely one of those records to turn on when it's an early Sunday winter morning.
LANY – Malibu Nights
LANY are trimming things down with their sophomore full-length Malibu Nights. Compared to last year's debut, this new record has seven less songs but even better quality. The catchy tropical-pop-infused "If You See Her" is the album's instant highlight, but the atmospheric "Taking Me Back" is another candidate for fan favorite too.
Mewithoutyou – [Untitled]
[Untitled] is an experimental rock marvel from a band that's been delivering quality for years. mewithoutYou hit their apex on their seventh album, where musicianship and lyrics shine on tracks like lead single "Another Head for Hydra" and the melodic "Winter Solstice." Additionally, with frontman Aaron Weiss' vocals coming across as inviting as ever, it's the perfect place to jump into as a new listener, while veteran fans will find a lot to love.
Other new releases:
MAX – "Worship"
Fickle Friends – "The Moment"
Can't Swim – "My Queen"
Papa Roach – "Who Do You Trust?" / "Renegade Music"
The Struts – "Fire (Part 1)"
The Lumineers – "Walls"
Lady Gaga, Bradley Cooper – A Star is Born / "I'll Never Love Again"
Charli XCX, Troye Sivan – "1999"
Elle King – "Little Bit Of Lovin'"
Major Lazer – "Loyal (feat. Kizz Daniel & Kranium)"
Mae – 3.0
Alessia Cara – "Trust My Lonely"
Mariah Carey – "With You"
Tim McGraw – "Neon Church"
Ice Nine Kills – The Silver Scream
Flo Rida – "In My Mind Part 3"
Jessie Reyez – "Imported (feat. JRM)"
Anderson .Paak – "Tints (feat. Kendrick Lamar)"
Lil Pump – "Multi Millionaire (feat. Lil Uzi Vert)"
Nicky Jam, Steve Aoki – "Jaleo"
Steve Aoki, TWIIG – "Hoovela"
Jack & Jack – "No One Compares To You"
T.I – Dime Trap
Jonas Blue, Liam Payne & Lennon Stella – "Polaroid"
Jaden Smith – "GOKU"
Kim Petras – TURN OFF THE LIGHTS, VOL 1
LIVVIA – "Damn"
Joel Adams – "Fake Friends"
Mario – Dancing Shadows
RKCB – "Alone With You, Pt 2"
Jessie Ware – "Overtime"
Freedom Fry – "Yeah You"
WizKid – "Master Groove"
Pusha T – "No Problem"
Tenacious D – "Making Love"
Thom Yorke – "Has Ended"
Tom Odell – "You're Gonna Break My Heart Tonight"