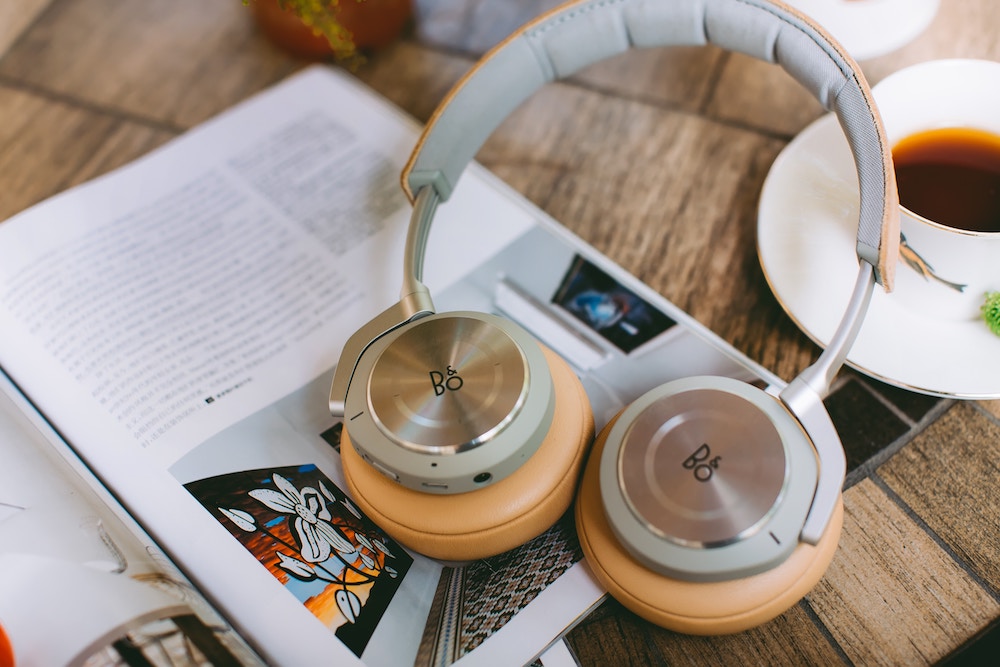 What better way to kick off a weekend than with new music? Fridays are always chock full of the latest songs and albums ready to be the soundtrack to everyone's antics, and here you'll find some of the week's standout releases. Whether you're ready to spin an anticipated song from a favorite artist or just taking a look at what's out there, there's a whole lot of tunes to dive right into. Who knows—maybe you'll find your next obsession.
Neck Deep – "Torn"
As part of a compilation of cover songs where proceeds will go to suicide prevention charities, Neck Deep's rendition of Natalie Imbruglia's "Torn" is stellar. The track gets a hefty dose of Neck Deep pop-punk but also stays pretty true to the original—when the original is so good, it's probably best to stay as close to it as possible. The rest of the compilation includes the likes of As It Is covering "Such Great Heights" and Dance Gavin Dance covering "Semi Charmed Life", so if you're digging "Torn" the best is probably still yet to come.
For more or to buy the compilation, visit: songsthatsavedmylife.com
—
Good Charlotte – Generation Rx
The guys in Good Charlotte are back with arguably their best (and most important) album to date, Generation Rx. Coming in at only nine tracks in length, there's zero room for filler here on a record that speaks to issues in the the country, like the 'thoughts and prayers' culture and drug use within the youth. Each track has a purpose, whether it's the intense "Shadowboxer" or the slow-building "Cold Song".
Thrice – Palms
Only a band that's been around as long as Thrice can still build anticipation for an album like never before. Like it's 2007 all over again, the California quartet never miss a beat on their tenth full-length Palms—a textbook display of rock at its finest. Frontman Dustin Kensrue's smoky vocals fill the ears effortlessly and excellent instrumentation—which has been the band's calling card from the start—will be the reason for repeated listens.
The 1975 – "Sincerity is Scary"
The 1975 are the kings of "unpredictable" but it's not like fans would expect anything less. For the latest track off the band's upcoming album, A Brief Inquiry Into Online Relationships, the laidback "Sincerity is Scary" is jazzy with horn-laden melodies carrying the track. It's a healthy cross between frontman Matt Healy's pristine pop-writing mixed with a genre you don't see from the band very often, but the result is naturally great.
Against the Current – "Voices"
"Voices" is the newest taste we're getting off Against the Current's upcoming sophomore album Past Lives and it's taking a route a bit different from the previously released three tracks. Catering to their heavy pop sound more so than their alternative rock stylings, "Voices" is a track full of attitude best described as the best song that didn't make Paramore's After Laughter.
David Guetta – 7
The dance floor sorely needed a new David Guetta album. As the album title would suggest, 7 is the world-renowned DJ's seventh album and it has enough material to act as an eighth album, too. Throughout the twenty-seven tracks (!!!), superstars like Nicki Minaj and Justin Bieber make appearances, but rising stars like Anne-Marie and Madison Beer make their presence known, too. It's the perfect collection to accompany that final summer rager and Guetta's the perfect guy to supply it.
Grandson – BLOOD // EDITS
One of Fueled By Ramen's most exciting acts just got even better with the release of a new remix EP. BLOOD // EDITS is a collection of re-workings of grandson's explosive single "BLOOD // WATER", and the remixes make the track all the more appealing. Featuring mixes by artists like AWOLNATION and Tom Morello, the tracks aren't different for the sake of it—it's completely obvious they hold some DNA of the musician doing the remix itself, providing an awesome addition to grandson's growing catalog.
Hellogoodbye – "Close"
Is it even possible for Hellogoodbye to release a bad song? The latest track in a string of weekly releases is a beautiful ballad by the name of "Close", proving mastermind Forrest Kline can crush whatever genre you throw at him. The near five and a half minute track keeps the listener's attention with style as pulsing drums make way for Kline's beautifully smooth pipes.
—
mewithoutYou – "Another Head for Hydra"
mewithoutYou make their triumphant return to the game with a blistering single, "Another Head for Hydra". Off their upcoming album, their first LP in three years, the new offering is a whirlwind of sound as vocals go from spoken word, to singing, to a weird hybrid of the two, and the frantic guitars bring it all together for a badass start to a new era.
Other new releases:
Thrice – "The Dark" / "The Grey"
Pale Waves – "One More Time" / My Mind Makes Noises
The Struts – "Bulletproof Baby"
Lany – "Thick and Thin"
Rad Horror – "Gay" / Anti Teenage Sensation (The Part Where Julia Dies)
The Smashing Pumpkins – "Silvery Sometimes (Ghosts)"
The Neighbourhood – "Livin' In A Dream (feat. Nipsey Hussle)"
First Aid Kit – Tender Offerings – EP
Aphex Twin – Collapse – EP
Jungle – For Ever
The Distillers – "Man vs. Magnet"
Major Lazer – "All My Life (feat Burma Boy)"
Gucci Mane – "Wake Up in the Sky"
Carrie Underwood – Cry Pretty
Tori Kelly – Hiding Place
The Living End – "Otherside"
Lana Del Rey – "Mariners Apartment Complex"
Mariah Carey – "GTFO"
Khalid – "Better"
6LACK – East Atlanta Love Letter / "Pretty Little Fears (feat J. Cole)"
Mike Posner – "Song About You"
Wale – Free Lunch
Don Diablo – "Survive (feat. Emeli Sande, Gucci Mane)"
Mansionair – "Falling"
Ciara – "Dose"
Omar Apollo – "Today (feat. Teo Halm)"
Charlotte Lawrence – "Stole Your Car"
Ben Howard feat Sylvan Esso – Another Friday Night / Hot Heavy Summer / Sister
Joji – "SLOW DANCING IN THE DARK" / "YEAH RIGHT"
FELIX SANDMAN – Emotions
Innanet James – Keep It Clean
Dolly Parton, Sia – "Here I Am – From the Dumplin' Original Motion Picture Soundtrack"
XYLO – "Tears & Tantrums"
The Black Eyed Peas – "Big Love"