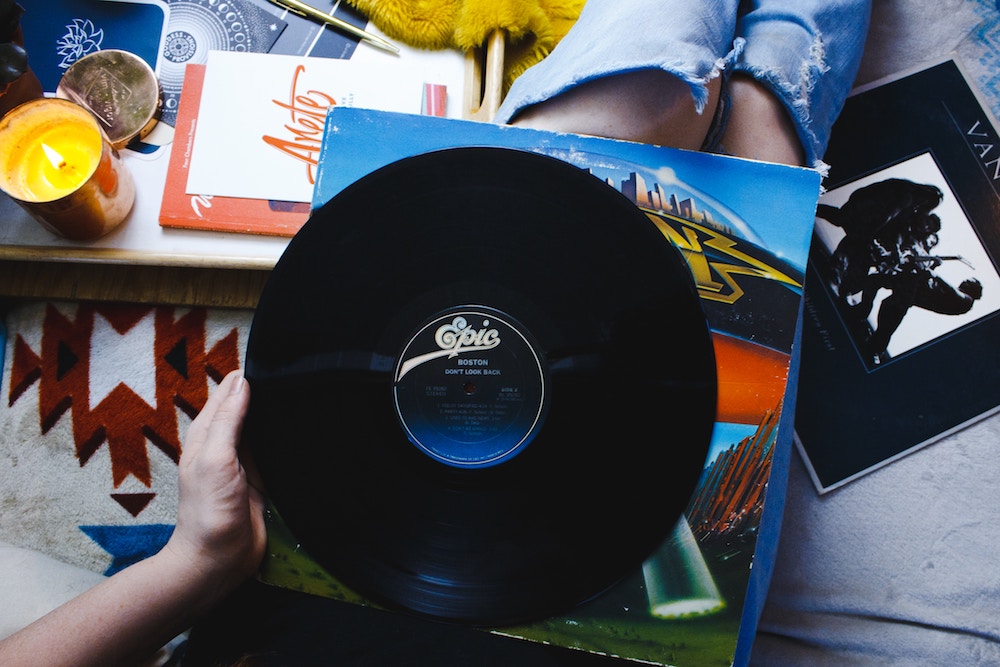 What better way to kick off a weekend than with new music? Fridays are always chock full of the latest songs and albums ready to be the soundtrack to everyone's antics, and here you'll find some of the week's standout releases. Whether you're ready to spin an anticipated song from a favorite artist or just taking a look at what's out there, there's a whole lot of tunes to dive right into. Who knows—maybe you'll find your next obsession.
Travis Scott – Astroworld
Astroworld's release has been up in the air for so long you would have thought it'd be dropped through Jetblue Records. Memes aside, Travis Scott's long-awaited full-length is finally here for our listening pleasure. Does it live up to the hype? The 17-track collection is filled to the brim with guest features—The Weekend, Quavo, and Drake are just a few of the stars that you'll hear here—and the various beat switches + top-tier production will keep you steadily coming back for more.
Zayn – "Too Much" (feat. Timbaland)
So, there's a name we haven't heard in a while. Once the king of pop radio, Timbaland's been nearly dead silent for, uh, about a decade. The producer makes his illustrious return to the game linking up with Zayn on his new single "Too Much" and, naturally, it's a banger. Built for the club, the sultry sweet track sounds like Timbaland never left. Meanwhile, Zayn continues his hot-streak with his latest singles.
Neck Deep – In Bloom: Versions
When Neck Deep released an electric version of their super sad track "December" plus remixes of another song "Serpents" you had a feeling the guys like to get a little weird sometimes for a pop-punk band. They take their weirdness to another level with In Bloom: Versions, a two-track release featuring an acoustic version of said song plus one that gets saxophone treatment from a musician named Saxl Rose. As ridiculous as it sounds, the reimagining is actually super smooth. If they wanted to add Saxl as a full-time member, not sure many will complain.
Basement – "Disconnect"
While Fueled by Ramen is busy collecting checks from the likes of Twenty One Pilots, Panic! At the Disco, and Paramore, their roster has a couple of hidden gems that are begging to break out to follow suit. Rock quintet Basement aren't going to be leading the Hot 100 anytime soon but their FBR debut, Beside Myself, could be a contender for best record of the genre this year. The first taste of it, "Disconnect" finds Basement channeling Jimmy Eat World with a head-pounding chorus—the perfect recipe for not only FBR success but any label.
As It Is – "The Fire, The Dark"
One glance at the promo shots or even the cover art for The Wounded World will show As It Is has decided to take their style in a new direction. Just one year removed from their excellent pop-punk record okay., the change to something darker for The Wounded World was unexpected and also jarring to say the least. However, the reality is—after hearing the few songs they've released so far—not much has changed with them. Underneath the surface, As It Is still have the pop-rock tendencies they've always had and this darker attitude works more as an improvement to their sound than a change. Their latest drop, "The Fire, The Dark" follows this to a tee, proving that The Wounded World is going to be a solid progression.
5 Seconds of Summer – "Stay"
5 Seconds of Summer are mature now, so the days of having their songs played in American Apparel are probably long in the past. When you're mature, like 5 Seconds of Summer, you don't cover stuff like Green Day anymore! You cover Post Malone deep cuts like his Beerbongs & Bentleys track "Stay". Duh. Staying true to the original, the smokey acoustic cut is done very well by 5SOS and the Post Malone-style vocal inflections they've added to make the cover even better.
Dashboard Confessional – "KindaYeahSorta"
Dashboard Confessional kinda has a new song but seasoned fans will be familiar with this one. The band's actually played it live dating back to over two years ago but, for one reason or another, it wasn't included on their latest record Crooked Shadows. Luckily, the track lives up to its live version—the studio cut is an absolute blast. Not to jinx it but this could be the start of Dashboard making a radio comeback; this song was pretty much made for it.
Hellogoodbye – "S'only Natural"
A new Hellogoodbye album is finally on the horizon: S'only Natural arrives on October 8th and we're getting an early taste in the form of the first single and title track, with much more to come. The band plans on releasing a new song every week so, if this track is any hint of what to expect for the LP, we'll be in for a good one. Sporting a heavy disco-vibe, it almost sounds like the grown-up version of the dorky electro-pop Hellogoodbye released back in the day but something about "S'only Natural" has a lot more creativity attached to it.
Trophy Eyes – The American Dream
Australian rock band Trophy Eyes forgo their hard-rock stylings on their new album, The American Dream, but it's a change of pace that sounds much better than it seems. Trophy Eyes were masters of the melodic post-hardcore sound, but the new LP almost acts as a personal diary into the life of frontman John Floreani, so it makes sense that the sound is all over the place in a cohesive way. The American Dream does have its fair share of rockers ("You Can Count on Me", "More Like You") but softer ballads like "Tip Toe" and "A Symphony of Crickets" show how far the band has come with their songwriting over the years.
Our Last Night – "Back to You"
Our Last Night take on Selena Gomez's "Back to You" for their latest cover offering and this one comes with a twist. Instead of going it alone on one of their reimaginings, the band enlists their fans as guest features on the song after crowning winners of their recent "cover song contest". Cool idea and even cooler result: It doesn't try to do too much with instrumentation and instead lets the vocals do all the talking.
Other new releases:
CHVRCHES – "Out Of My Head (with WEDNESDAY CAMPANELLA)"
Crossfaith – Ex Machina
Interpol – "Number Ten"
Death Cab for Cutie – "Autumn Love"
Deaf Havana – Rituals
Lovelytheband – finding it hard to smile
Cody Simpson – "Underwater"
Miguel – "Python"
Daphne Willis – "Hustle"
Monsta X – "Livin It Up"
A R I Z O N A – "What She Wants"
Hunter Hayes – "Dear God"
Iggy Azalea – Survive the Summer
YG – Stay Dangerous / "Slay (feat. Quavo)"
Mac Miller – Swimming
Ella Mai – "Trip"
Bazzi – "Beautiful (feat. Camila Cabello)"
H.E.R – I Used To Know Her: The Prelude
Mura Masa, Nao – "Complicated"
Martin Garrix – "High On Life (feat. Bonn)"
Anthony Russo – "I Jusswon"
XYLØ – "I Don't Want To See You Anymore"
Neneh Cherry – "Kong"
Paul Weller – "Movin On"