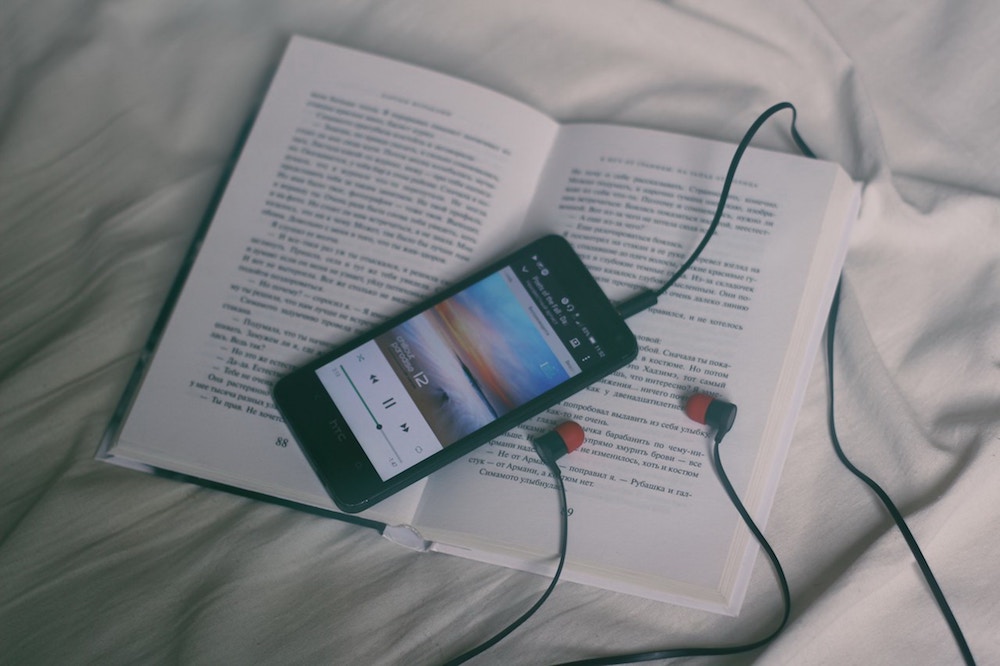 What better way to kick off a weekend than with new music? Fridays are always chock full of the latest songs and albums ready to be the soundtrack to everyone's antics, and here you'll find some of the week's standout releases. Whether you're ready to spin an anticipated song from a favorite artist or just taking a look at what's out there, there's a whole lot of tunes to dive right into. Who knows—maybe you'll find your next obsession.
Set It Off – "Killer In the Mirror"
Set It Off take it back to basics for their new single and LP4. Just signing to Fearless Records, the guys drop a new track that harkens back to their dark-pop, theatrical days from Cinematics, and they sound better than ever. Frontman Cody Carson belts with purpose, and their Fearless debut is suddenly a record to keep a big eye out for.
The Chainsmokers – "Side Effects"
(feat. Emily Warren)
You can't fault The Chainsmokers for trying to do something a little different with their last three tracks, going down a more alternative-based route than the standard EDM pop they've become the masters of. Now, with Twenty One Pilots back to lead that sorta thing, The Chainsmokers deliver a new song that sounds much more familiar. Featuring regular collaborator Emily Warren, "Side Effects" is a straightforward radio darling that shows the duo never lost the magic that got them to where they are to begin with.
Oh, Weatherly – Lips Like Oxygen
Oh, Weatherly's new album, Lips Like Oxygen, is like stepping into an alternate reality where it's 2007 again and Mayday Parade has fused with Every Avenue. With vocals that take influence from Mayday, the band's songwriting lines up perfectly with those same nostalgic pop-rock hooks from back in the day—but their fresh coat of paint makes it all make sense in 2018.
From First to Last – "Surrender"
There's not a single reason in the world as to why Skrillex would need to go back to making music with From First to Last, so the fact he's doing it means it's for the right reasons. Skrill…err, Sonny Moore…gets back into the booth again for the band's latest track, "Surrender", following up last year's return with "Make War". It's debatable whether these two tracks measure up to Moore's first go around with FFTL but they're genuine sounding and solid overall. If a full-blown reunion is in the cards, these tracks prove there's still some magic brewing.
Jason Mraz – "More Than Friends"
(feat. Meghan Trainor)
Jason Mraz is gearing up to release his sixth full-length, and he's got some heavy firepower to go along with it. On "More Than Friends", Mraz enlists the vocal prowess of star Meghan Trainor, whose strong vocals melt into the semi-acoustic love song with ease.
Sublime with Rome – "Wicked Heart"
Rome Ramirez obviously couldn't replace what Sublime's previous fallen frontman brought to the group but the swagger that Rome does add is undeniable. On "Wicked Heart", Rome crafts the act's strongest material in years as the track gets some songwriting help from pop-aficionado Andrew Goldstein.
Charli XCX – "Girls Night Out"
Whether it's an album, an EP, a mixtape, or a one-off single, Charli XCX knows how to bring the heat. On "Girls Night Out", Charli delivers a single that rivals last year's "Boys" for one of her best anthems. The throwback 80's-esque instrumentals are straight up ear candy, but her chorus' melody is what makes the track shine to its full potential.
Logic – "One Day" (feat. Ryan Tedder)
Ever wondered what happens you combine one of the biggest rappers in the game with one of the best songwriters in pop music? Now you know. "One Day", a monumental collaboration featuring Logic and OneRepublic's Ryan Tedder, arrives in our ears—it's probably staying there for a while. Naturally, Tedder is on the track for hook duties, which he nails, and Logic's flow proves that this guy just doesn't know how to fall off. It's got all the makings of a major radio hit but it's going to definitely be a major playlist hit either way.
Like Pacific – In Spite of Me
There are a million qualities that make pop-punk good pop-punk and Like Pacific seem to kill it in every category. Raspy vocals and breakneck tempos take the forefront of the band's new album, In Spite of Me—something to scratch that itch while everyone waits for the new The Story So Far LP to drop. Of course, the genre is nothing without its catchiness and Like Pacific brings a whole lot of that to the table too. On In Spite of Me, look no further than tracks like "The Spring" and the title song to stay in your head for the foreseeable future.
MxPx – MxPx
With some bands you never have to wonder whether or not they're about to make a good album. MxPx has been in the business of consistency for nearly three decades, and their self-titled new album shows there's no signs of slowing down. Sounding as youthful as ever, the band's energy is something younger acts should envy as the pop-punk legends never miss a beat on the 11-track ripper.
Other new releases:
The Ready Set – "Stitch"
Rise Against – The Ghost Note Symphonies Vol. 1
Pale Waves – "Eighteen"
Halestorm – Vicious
Metric – "Dressed to Suppress"
Hollywood Undead – "Gotta Let Go"
Clean Bandit – "Solo" feat. Demi Lovato [Yxng Bane Remix]
Capital Cities – "Just When We"
Jungle – "Cherry" / "Heavy, California"
Blood Orange – "Charcoal Baby"
Eden – "All You Need is Love" / "Nowhere Else"
Tom Odell – "Jubilee Road"
Iron and Wine – "What Hurt Worse"
Tyga – "Swish"
David Guetta – "Don't Leave Me Alone" feat. Anne Marie
Mac Miller – "What's the Use"
Kenny Chesney – Songs for the Saints
Honne – "Shrink" / "Feels So Good" feat. Anna of the North
Nicky Romero & Taio Cruz – "Me On You"
Tinashe – "Throw a Fit"