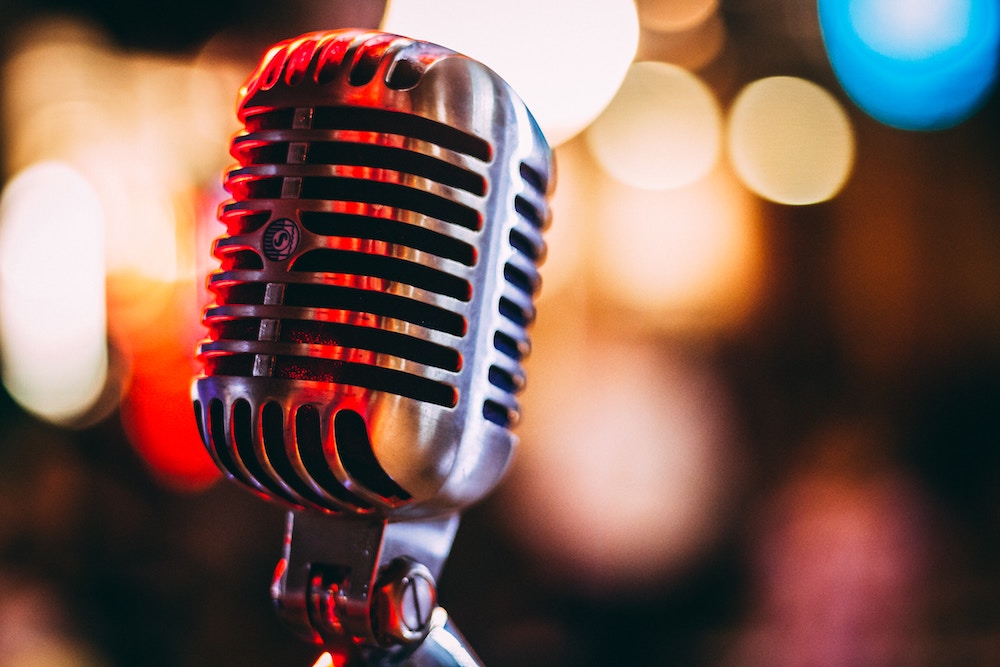 What better way to kick off a weekend than with new music? Fridays are always chock full of the latest songs and albums ready to be the soundtrack to everyone's antics, and here you'll find some of the week's standout releases. Whether you're ready to spin an anticipated song from a favorite artist or just taking a look at what's out there, there's a whole lot of tunes to dive right into. Who knows—maybe you'll find your next obsession.
Between You and Me
– Everything is Temporary
While some bands need a little while to warm up, others make an immediate impact the second you hit play. UK rock quartet Between You and Me shined the second they released last year's single, "Overthinking" and the fact it isn't even on their new album speaks to the level of quality this band can bang out with ease. Everything Is Temporary is pop-punk at its finest with tracks like "Dakota" and "Twice Shy" that'll make you feel like your roof's about the cave in. Homeowner's insurance probably isn't going to cover that though.
Real Friends – Composure
It hurts when your favorite bands go without releasing music but they live on through the newer age of groups if they're influential enough. The impact The Starting Line had on pop-punk goes without saying, and one of the biggest incarnates of the Pennsylvania-bred legend can be found in Real Friends. Releasing their new album Composure, you can barely tell The Starting Line's Kenny Vasoli and Real Friends' Dan Lambton's vocals apart but the band's ability to take influence from TSL's sound and put their own spin on it is the reason why this group is so special.
Chris Lane – Laps Around the Sun
Whether you're into the genre or not, country pop has its own place on anyone's playlist during the summer. Singer/songwriter Chris Lane is basically the embodiment of summer and he lets the season rip on his new record Laps Around the Sun. Featuring surefire hits like "Take Back Home Girl" and "Drunk People", the feel-good tunes won't only make it a staple for this summer but plenty of summers to come.
Lights – Scorpion (Side B)
Lights and Drake fans are in luck, the indie-pop songstress has taken it upon herself to cover the entirety of the second half of Drake's new album Scorpion. Excessive? Maybe. Good? Definitely. The 14-track cover record is stripped down in typical Lights fashion as she brings out the groove of "In My Feelings" and the tenacity of "Nice For What".
Childish Gambino – "Summertime Magic"
/ "Feels Like Summer"
After listening to Childish Gambino's latest album, Awaken, My Love, and more recently, his polarizing hit single "This is America", it was pretty impossible to predict where Donald Glover was going to take his musical direction next. With the surprise release of two new singles Gambino just wants to vibe out to the summer like the rest of us. His two laid back summer-y tracks would have fit beautifully on his 2014 EP of a similar style, Kauai, but these are far more focused and better than any pop-style tunes he's done in his career.
Our Last Night – "Better Now"
Our Last Night never passes up the chance to cover the radio's latest hit and fortunately the band has an amazing knack for nailing it no matter what the genre is. This time around, the guys churn out a cover of Post Malone's latest single "Better Now" but the band is doing something a little different on this one—enlisting some of their friends too. Featuring guest appearances from Fronzilla, Tilian Pearson, and Luke Holland, Our Last Night prove to be masters of the booth whether jamming their own stuff or a hip-hop artist's.
Wiz Khalifa – Rolling Papers 2
Say what you will about Wiz Khalifa, there's no denying his debut record Rolling Papers was filled top to bottom with bangers. Its sequel, which is arriving seven years later, undoubtedly tries to recreate that magic and Wiz has given himself a massive 25 tracks to do so. No, this isn't a Drake-style double-album; it's all one record and an ambitious one at that. The "quality over quantity group" will be opinionated about the LP for sure but odds are that Wiz fans old and new will find something to dig about it.
Twenty One Pilots – "Jumpsuit"
/ "Nico and the Niners"
Welcome back, boys. After some heavy teasing, Twenty One Pilots finally reveals what they're up to with the release of two brand new singles. Off their upcoming album Trench, out in October, these tunes prove there's a lot to be excited about. "Jumpsuit" is a full-throttle experimental rocker with all-out screams to top it off, while "Nico and the Niners" is a reggae-influenced jam offering something more upbeat. Like typical Twenty One Pilots both songs offer something different; the rest of Trench will probably follow suit.
—
Good Charlotte – "Shadowboxer"
Good Charlotte's lead single off their upcoming album was definitely not an outlier—they're proving Generation Rx is going to be some of their darkest material to date with the release of the latest track "Shadowboxer". Featuring spastic guitar riffs and a hard-hitting drumbeat, the chorus shines brightly through what is otherwise an aggressive GC song.
—
Benny Blanco – "Eastside"
(feat. Halsey & Khalid)
Best known for his songwriting and producing for other artists, multi-platinum producer-guru Benny Blanco is letting his talent flex even harder with the release of music under his own name. He isn't singing, of course—he's leaving that part to his buds. On the laidback track "Eastside" is none other than Halsey & Khalid rocking the mic, providing a beautiful dynamic for a track co-written by Ed Sheeran.
Other new releases:
Mac Miller – Swimming / "Self Care"
DREAMERS – Launch
Eliza and the Bear – "First Aid"
Fickle Friends – "Heartbroken" feat. Amber Run
The Hunna – "Babe, Can I Call"
Between the Buried and Me – Automata II
Bury Tomorrow – Black Flame
Deafheaven – Ordinary Corrupt Human Love
Metric – "Dark Saturday"
Kodaline – "Shed A Tear"
FRND – Erase (Reimagined) / "FRND x Lights Remix"
The Vamps – Night & Day (Day Edition)
Galantis – "Satisfied feat. MAX" / "Mama Look At Me Now"
MØ, Diplo – "Sun In Our Eyes"
Ariana Grande – "God is a Woman"
Estelle – "Better"
Alessia Cara – "A Little More"
ROZES – Numbed Up
The Lumineers – C-Sides
Mary J. Blige – "Only Love"
Lil Kim – "Nasty One"
Amy Shark – Love Monster
Lydia – Liquor
Eric Church – "Desperate Man"
Tinashe – "Like I Used To"
Wet – Still Run
Norah Jones – "It Was You"
All Saints – "Don't Look Over Your Shoulder"
The Internet – "La Di Da"