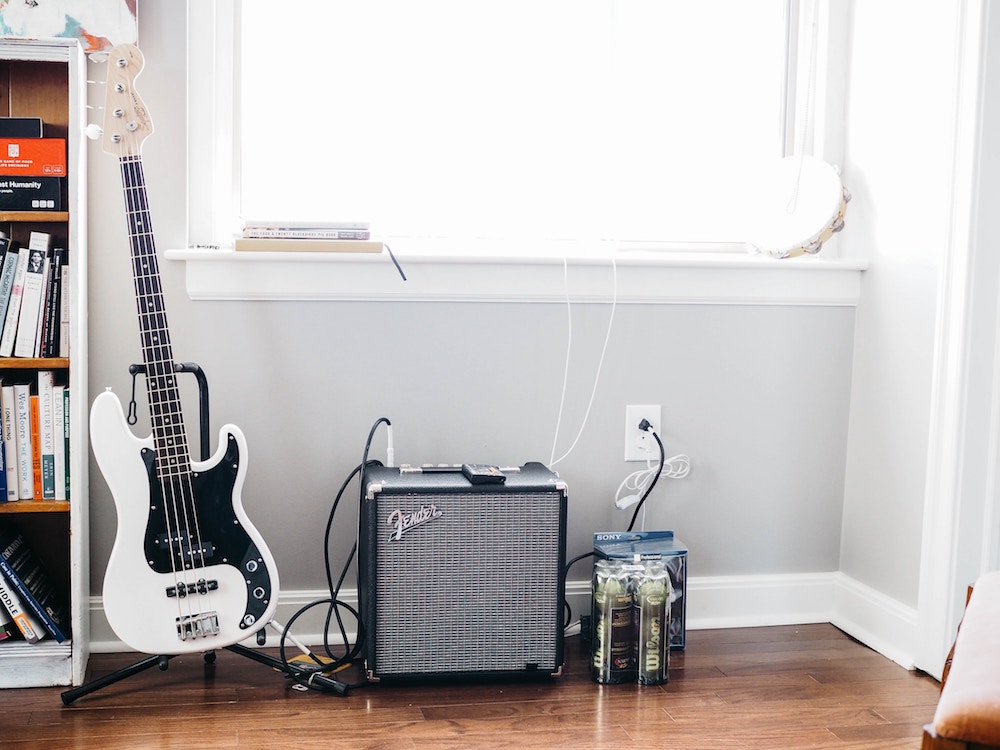 What better way to kick off a weekend than with new music? Fridays are always chock full of the latest songs and albums ready to be the soundtrack to everyone's antics, and here you'll find some of the week's standout releases. Whether you're ready to spin an anticipated song from a favorite artist or just taking a look at what's out there, there's a whole lot of tunes to dive right into. Who knows—maybe you'll find your next obsession.
Justin Timberlake – "SoulMate"
Name a more iconic duo than summer and Justin Timberlake. We'll wait. Even though Timberlake is basking in the success of his hit single "Say Something", he's still found time to drop a standalone track for the summer months with "SoulMate". It's not exactly "Can't Stop The Feeling" quality but the breezy island vibes will have you feeling toasty through the rest of the year.
Lil Yachty – "Who Want The Smoke?"
(feat. Cardi B and Offset)
Hip-hop power couple Cardi B and Offset make their magic come alive on Lil Yachty's fresh new single. On some of his first material since the mixtape earlier this year, this new track finds Lil Boat sailing in the seas of gritty trap beats while the two features round it out with style, ultimately pleasing fans of the young rap phenom who were initially hooked by his aggressive flow.
We the Kings – Six
Bands don't stick around for as long as We the Kings have without a good reason. Since emerging onto the pop-rock scene (and all of our MySpace music players) in 2007, the band has continuously innovated their sound across five albums, leading to their sixth titled Six. With tracks that harken back to their "Skywave Avenue" days ("On My Love") to ones that send them down a new avenue entirely ("Mama Knows Best") Six is constructed in a way that showcases the best of the band with a new coat of paint.
Chris Lane – "Hero"
While Sam Hunt tends to be the go-to guy when in need of a pop-country fix, the dude's been pretty M.I.A. when it comes to a steady stream of new tunes. Luckily, the next best thing is Chris Lane and the tracks he's delivering off his upcoming LP, Laps Around the Sun. The latest drop and slow-paced jam, "Hero", closes out the 14 song record—one that's shaping up to be one of the finest in the genre so far this year.
Why Don't We – "Talk"
Boy bands are making a swift comeback—it turns out One Direction or 5 Seconds of Summer aren't the only ones moving things along either. Why Don't We exploded onto the scene and have already solidified themselves as mainstay heartthrobs, and it's all because of tracks like the newly-released "Talk". A foot-stomping banger, it shows the group's variety in sound as the emphasis falls on the quintet's vocals rather than shiny production, but what the track proves is that they're super solid in both areas.
Niall Horan – "Finally Free"
Soundtrack songs are typically hit or miss but Niall Horan hits it straight out of the park on "Finally Free." Featured on the soundtrack to the upcoming animated film, Smallfoot, this soaring anthem manages to follow in the folk footsteps of his debut album, Flicker, while incorporating a sound that's almost like an Owl City song you never knew you wanted.
American Authors – "Deep Water" (Acoustic)
"Deep Water" was American Authors' way of telling the world that there was more to their songwriting than just catchy pop singles. The latest track gets an acoustic treatment from the band and manages to become even more vulnerable and expressive than its original, almost taking an Imagine Dragons route with handclaps that are amplified in its stripped-down setting.
Real Friends – "Unconditional Love"
Real Friends transcend their pop-punk stylings on "Unconditional Love" by churning out a beautifully structured rock song with a ton of emotion. Off their new record, Composure, the new song changes pace from verse to chorus in a jarring yet mesmerizing fashion. Some bands know how to bring the house down; Real Friends go brick by brick until they decide to go into full demolition mode.
Future – Beastmode II
Honestly, it's more of a surprise if Future doesn't release an album every Friday than when he does. Still, nobody's complaining for something this great: Future up and drops the sequel to his 2015 mixtape Beastmode with Beastmode II. Featuring nine tracks, the tape sports a guest feature from Young Scooter and production work from Zaytoven—both of which contributed to the first mixtape, and that's clearly Future's way of showing that this is a proper sequel rather than just a name tacked on for marketing purposes.
Other new releases:
Years & Years – "Karma" / Palo Santo
Barenaked Ladies – Stunt (20th Anniversary Edition)
Yungblud – "21st Century Liability"
Justice – "Randy (WWW)"
Florida Georgia Line – "Talk You Out of It"
Iggy Azalea – "Kream (feat. Tyga)"
Pitbull – "Free Free Free"
Jason Mraz – "Might As Well Dance"
Jay Park – "FSU (feat. GASHI & Rich The Kid)"