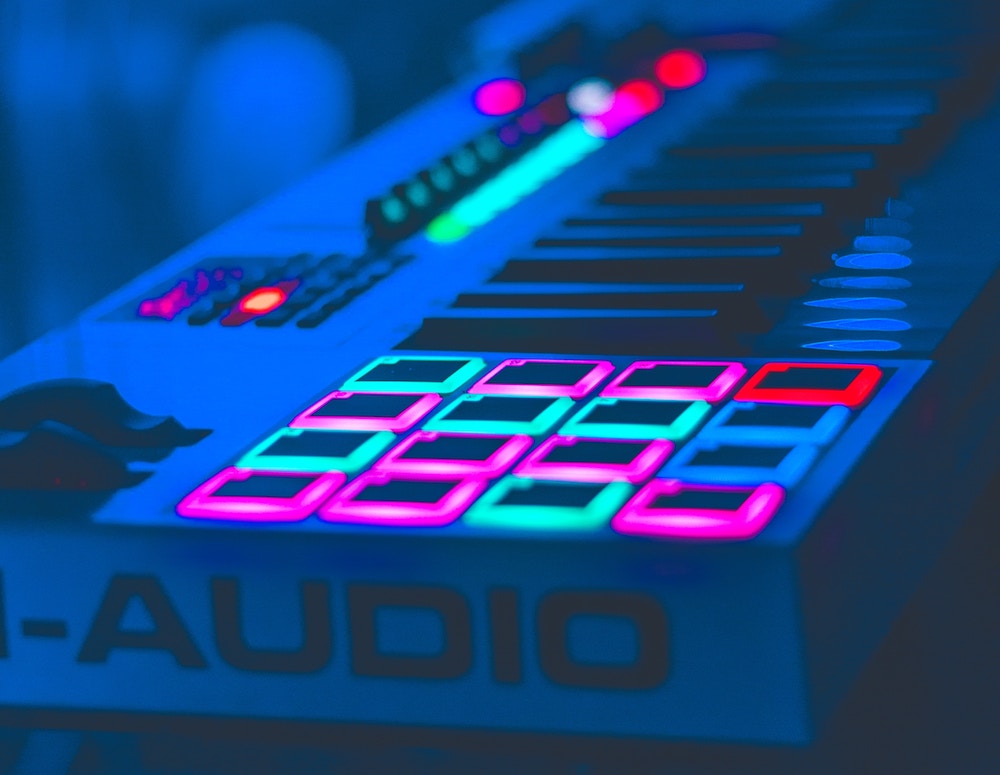 What better way to kick off a weekend than with new music? Fridays are always chock full of the latest songs and albums ready to be the soundtrack to everyone's antics, and here you'll find some of the week's standout releases. Whether you're ready to spin an anticipated song from a favorite artist or just taking a look at what's out there, there's a whole lot of tunes to dive right into. Who knows—maybe you'll find your next obsession.
Panic! at the Disco – Pray for the Wicked
Call it a solo project if you need to but Panic! at the Disco has never worked better than now with Brendon Urie as a one-man show. The level of charisma that comes across on the new record, Pray for the Wicked, cements Urie into certified legend status with his pitch-perfect vocals and soaring melodies. While "High Hopes" is up there as one of the best Panic! songs ever made, honorable mentions have to go to the jazzy "Roaring 20s" and party jam "Say Amen (Saturday Night)".
The Carters – Everything is Love
The most dynamic duo in the world dropped a surprise album together and you don't even need to listen to it to know that it lives up to expectations. You should listen to it, of course, because it's Beyoncé and Jay-Z hitting the mic in ferocious fashion like we've never seen/heard before. The nine track record, Everything Is Love, is the perfect accompaniment to their current world tour—an album larger than life by two people who are larger than life.
—
Between You & Me – "Friends From '96"
Between You & Me are mastering the soundscape of early 2000's pop-punk so well that they're basically creating the new nostalgia. "Friends from '96", the latest off their new album Everything Is Temporary, builds slowly from its acoustic stylings into a full-blown rocker with a powerful chorus. Despite its shift in sound to full-band, we can only imagine how great a complete acoustic version would sound.
Real Friends – "Smiling on the Surface"
There's influence and then there's influence. Any band can say that they're inspired by their favorites but it's another thing to say it and actually act on it—that's what Real Friends have down to a science with a little known act called The Starting Line. "Smiling on the Surface" bleeds Based on a True Story-era Starting Line with ease but not in a way that sounds like a rip-off. It's great for fans of Real Friends and it's great for fans of the pop-punk legends who are much overdue for a new album.
Bebe Rexha – Expectations
After years of writing for other artists, a stint with Pete Wentz in Black Cards, and offering her pipes to a slew of guest spots, Bebe Rexha is finally coming into her own as a solo artist with her debut full-length. The record sets her up for a fantastic rest of the year and then some with the fire lead single "I'm a Mess"—but the inclusion of her already-number one hit in "Meant to Be" is the icing on the cake.
This Wild Life – Petaluma
Between all of the amazing pop-punk coming through our speakers lately, there's something nice about being able to tone it down a little bit when you need to—This Wild Life is here to fill that need. The alt-acoustic duo unveils their most vulnerable offering to date with their new album Petaluma, and these folk tracks are some of the best you'll hear all year. With production work from Ryan Hadlock—the mastermind behind The Lumineers' breakout record—you know that this record was made in good hands.
We the Kings – "On My Love"
What year is it?! Ok, so maybe We the Kings haven't exactly disappeared but their new single, "On My Love" is a textbook example for why they've been around this long in the first place. Off their new album Six, the track is pretty much a "Check Yes Juliet" of 2018. The ethereal power anthem just has to be heard to be believed.
Amy Shark – "Psycho" (feat. Mark Hoppus)
Amy Shark is an artist that should definitely be on your radar. Besides the fact that she's Australian, which basically means being good at music is naturally in her blood, her indie-pop songwriting is undeniably impressive. To top it off, she's has some help from Blink-182's Mark Hoppus on her song "Psycho" from her upcoming album Love Monster. An acoustic ballad throughout, Hoppus' vocals fit just about anywhere—but his low octave really works wonders here.
As It Is – "The Stigma (Boys Don't Cry)"
Listening to As It Is' critically acclaimed okay.—released just last year—back to back with their new material is jarring to say the least. The rock quartet are flexing their creative chops on the dark "The Stigma (Boys Don't Cry)", which is featured on their upcoming concept album The Great Depression. The new tunes take almost a Set It Off-approach with their theatric nature but, despite the change in sound, As It Is' signature catchiness hasn't gone anywhere.
Trash Boat – "Inside Out"
Trash Boat are sonically deceptive in the most interesting of ways. On the surface, the crunchy guitars and aggressive instrumentation on "Inside Out" comes off as Underoath-gone-punk, but the melodic choruses take you into a realm only Sum 41 can touch. Since these guys are embarking on the final Warped Tour it goes without saying that they're an act that can't be missed.
The Maine – Less Noise: A Collection
of Songs by a Band Called The Maine
You could spend forever listing all the amazing qualities of The Maine but one that continues to make itself known is versatility. For the past decade, the band have reinvented themselves from the ground up on basically every record—and it's never once sounded forced. In yet another career highlight, The Maine compile the best songs from their discography and reimagine them in an acoustic setting titled Less Noise. Whether electric or stripped down, they continue to push the envelope as far as their creativity goes with renditions of "Bad Behavior" and "Forever Halloween" to prove it.
Other new releases:
Amity Affliction – "Misery"
Gorillaz – "Hollywood ( feat. Snoop Dogg & Jamie Principle)"
Years & Years – "Palo Santo"
Nine Inch Nails – Bad Witch
Cheat Codes, Little Mix – "Only You"
Prettymuch – "Summer on You"
Florence + the Machine – "Big God"
Ariana Grande – "the light is coming (feat. Nicki Minaj)"
Dan + Shay – Dan + Shay
Meghan Trainor – "All the Ways"
Demi Lovato – "Sober"
Wiz Khalifa – "Hopeless Romantic"
G-Eazy – "Drop"
Marshmello – Joytime II
Paul McCartney – "I Don't Know" / "Come On To Me"
Jaden Smith – "GHOST"
6lack – "Switch"
Charlotte Lawrence – Young EP
Wet – "You're Not Wrong"
LeAnn Rimes, Stevie Nicks – "Borrowed (Re-Imagined)"
Alec Benjamin – "Boy In The Bubble"