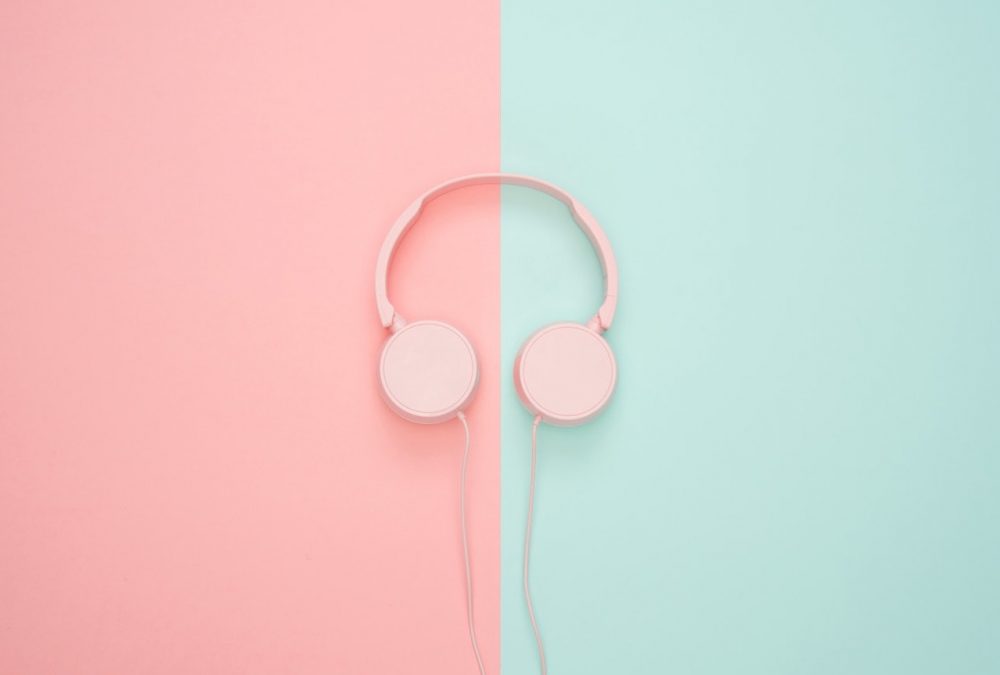 What better way to kick off a weekend than with new music? Fridays are always chock full of the latest songs and albums ready to be the soundtrack to everyone's antics, and here you'll find some of the week's standout releases. Whether you're ready to spin an anticipated song from a favorite artist or just taking a look at what's out there, there's a whole lot of tunes to dive right into. Who knows—maybe you'll find your next obsession.
Mayday Parade – "Stay the Same"
No need to worry about whether or not Mayday Parade will deliver with their new album, Sunnyland. Besides the fact that they always deliver, the songs released thus far have taken the band's quality to new heights. Their latest track "Stay the Same" has the band doing anything but; mid-tempo and packed with emotion, Mayday Parade deliver a song that'll make the crowd roar when played live.
WSTR – "Bad to the Bone"
WSTR came out with one of the best pop-punk albums in recent memory early last year with Red, Green, and Inbetween. Naturally, it inked them a deal with pop-punk haven Hopeless Records—and you just know Hopeless is the home that will allow the band to flourish to their true potential. Out on August 31, the band's new album Identity Crisis is led with the blistering single, "Bad to the Bone". Poppy and hoppy, it takes WSTR into a league of their own.
Prince – "Mary Don't You Weep"
Posthumous albums from musicians are pretty much inevitable these days, especially for someone like Prince—an artist who has more material in the vault than anyone could ever imagine. Some of that finally gets unearthed though in the form of a "new" album. Out on September 23rd, Prince and a Microphone 1983 is, well, an album featuring just Prince, a piano, and a microphone from a studio sesh in the 80's. Today's taste of it comes in the form of his rendition of "Mary, Don't You Weep", a blues-style interpretation of a song that lets us into Prince's creative vision even after all these years.
Real Friends – "From the Outside"
Real Friends leaves us wanting more with their brand new single "From the Outside". With that said, the track isn't content with letting you moving on too quickly—it grabs ahold of you and doesn't let go. The Starting Line-esque vocals and urgency go a long way in making the track sound nostalgic but not at all dated, and we're pumped to see what else Real Friends have up their sleeves.
Various Artists – Superfly
(Original Motion Picture Soundtrack)
This album may be a soundtrack but it's pretty much a new Future full-length. Much like Kendrick Lamar and his curation of the Black Panther LP, Future has a healthy hand in the making of this record for the film Superfly, a remake of the 1970's classic. Featuring the rapper on 10 of the 13 songs, there's also Young Thug, and Khalid thrown into the mix to keep things interesting.
Dance Gavin Dance – Artificial Selection
Eight albums into the books for Dance Gavin Dance, you would think they've exhausted every avenue they could when it comes to their sound. Think again. Artificial Selection is a cohesive collection for the rock band backed by longtime producer Kris Crummett and ultra smooth vocals from frontman Tilian Pearson. Throughout the 14 tracks, Artificial Selection is solid from start to finish but standouts like "Son of Robot" and "Care" will have you smashing the repeat button.
You Me at Six – "Fast Forward" / "3AM"
The UK powerhouses You Me at Six are back in the only way they know how—churning out breakneck rock tunes that need to be cranked to 11. With an upcoming album aptly titled VI ('cause ya know, it's their sixth record), it features two tracks we're hearing now in "Fast Forward" and "3AM." The former is a force to be reckoned with while the latter is a funky, groove-driven number that'll have your toes tapping even mid-crowd surf.
Our Last Night – "The Middle"
Another day, another cover from Our Last Night—but that's hardly a bad thing. The post-hardcore band loves to incorporate their sound into the biggest hits of today, and honestly, it's nice to see a band always in the studio instead of dropping an album and disappearing. Their cover of Zedd's instant summer classic "The Middle" will have you wondering if it's even a cover at all. Our Last Night take on the track wonderfully, giving off a carefree vibe in the same way as the original.
Why Don't We – "Hooked"
Why Don't We is definitely short for "Why Don't We Show Everyone We Aren't A One Hit Wonder." They do just that with the release of their new single "Hooked", a fiery anthem that follows up the boy band's first big hit in "Trust Fund Baby". "Hooked" misses out on the "Trust Fund" luxury of being written by Ed Sheeran, but the boys have proven to work with what they're given time and time again.
Other new releases:
Mike Shinoda – "Ghosts"
Gorillaz – "Sorcererz" / "Lake Zurich"
Interpol – "The Rover"
Manchester Orchestra – "I Know How To Speak"
Cheat Codes – Level 1
Christina Aguilera – "Like I Do"
The Smashing Pumpkins – "Solara"
gnash – imagine if
Tove Lo – "bitches (feat. Charli XCX, Icona Pop, Elliphant, ALMA)"
Deaf Havana – "Sinner"
Sunset Sons – "Running Man"
Thrice – "The Grey"
Megadeth – Killing is My Business and Business is Good: The Final Kill
The Get Up Kids – Kicker
Tyler, the Creator – "435"
​bülow – Damaged Vol 2 EP / "You & Jennifer"
Norah Jones – "My Heart Is Full"
Armin Van Buuren – Blah Blah Blah – EP
Mason Ramsey – "Love Sick Blues"
Dierks Bentley – The Mountain
Dave Matthews Band – Come Tomorrow
Marshmello – "Tell Me"
Ne-Yo – Good Man
Sugarland – Bigger
Lily Allen – No Shame
Sheppard – Watching the Sky
Kane Brown – "Lose It"
LYKKE LI – so sad so sexy
88RISING, Joji, Rich Brian – "Midsummer Madness ft. Higher Brothers, AUGUST 08"
James Blake – "Don't Miss It"
NEEDTOBREATHE – "Bullets"
Charlotte Lawrence – "Young and Reckless"
Sky, Ozuna, J Balvin – "Karma"
MAGIC! – "Kiss Me"
Kim Petras – "Can't Do Better"
Josh Groban – "Granted"
Snail Mail – Lush
Passenger – "Why Can't I Change"
LIVVIA – "Gratitude"