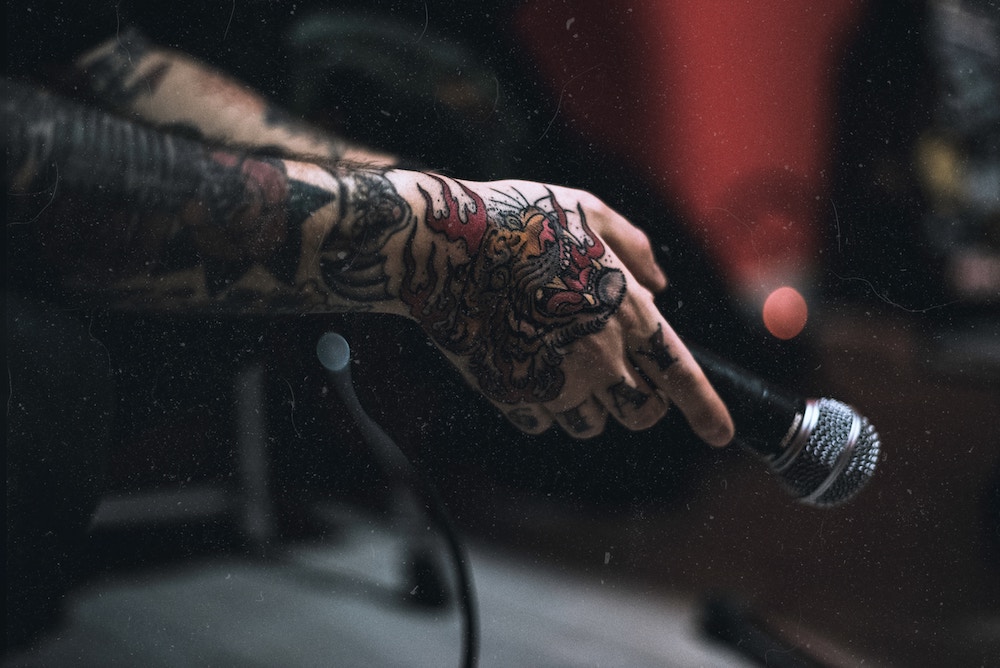 What better way to kick off a weekend than with new music? Fridays are always chock full of the latest songs and albums ready to be the soundtrack to everyone's antics, and here you'll find some of the week's standout releases. Whether you're ready to spin an anticipated song from a favorite artist or just taking a look at what's out there, there's a whole lot of tunes to dive right into. Who knows—maybe you'll find your next obsession.
Mayday Parade – "Never Sure"
After introducing us to their new era with single "Piece of Your Heart", Mayday Parade are delivering another Sunnyland track with "Never Sure". As the album opener, the song kicks off the record in an energetic fashion as the instrumentals sound like Blink-182 with a Mayday spin. With five albums under their belt, the sixth is now looking pretty solid as the band is two for two with new tracks.
New Found Glory – Makes Me Sick Again
Are you down with the sickness? New Found Glory is making us nauseous all over again with the deluxe edition of last year's record, Makes Me Sick, and it's coming equipped with three brand new songs. Along with the previously released "20 Years From Now", "Heaven Sent" now opens the record with a delicious guitar line while "Vacation Day" is a breezy tune fit for any NFG album—but it fits the best right here.
Andrew McMahon In The Wilderness – "Ohio"
No matter what band name he's making music under, new Andrew McMahon is always a good thing. After releasing his sophomore full-length last year with his In The Wilderness moniker, McMahon is back with new track "Ohio" just in time to coincide with his summer tour. "Ohio" is a perfect pop delight with all the makings of your typical McMahon number: keys, meaningful lyrics, and those ever-smooth vocals.
Sam Hunt – "Downtown's Dead"
Sam Hunt is the biggest name in country and he hasn't released an album in nearly four years. In his defense, he's been riding the wave of success that last summer's smash "Body Like A Back Road" brought him—but does he have it in him to top it? The follow-up to "Body" comes in the form of "Downtown's Dead", which is a pop-country crossover that he's mastered all too well. It doesn't exactly match the heights of its predecessor but it's undeniable that it'll rock the airwaves for a good while.
Backstreet Boys
– "Don't Go Breaking My Heart"
We promise it's 2018: Backstreet Boys have a new single and it's pretty freakin' awesome. It's not like the guys have completely disappeared over the years or anything but they definitely didn't have that spark that helped make them a phenomenon so long ago…until now. "Don't Go Breaking My Heart" is unapologetically tailor-made for arenas, and the best part is that the track doesn't sound dated or unoriginal…it just sounds like BSB are back to reclaim their throne.
Christina Aguilera – "Fall In Line"
(feat. Demi Lovato)
The highly anticipated duet between Christina Aguilera and Demi Lovato is finally here and it's definitely well worth the wait. Featured on Aguilera's upcoming album Liberation, the track is an empowering anthem backed by incredible vocal performances from both artists but it's Lovato's addition that helps make "Fall In Love" reach its full potential.
OneRepublic – "Start Again" (feat. Logic)
Mixing together one of the hottest rappers in the game with one of the best pop bands around makes for an excellent combination—it's proven on the OneRepublic and Logic collab "Start Again". Featured on the soundtrack for season two of 13 Reasons Why, frontman Ryan Tedder showcases his ear for a hook in the minimalist chorus while Logic pumps out a strong verse. It all works together to make it one of the most interesting OneRepublic songs in quite a while.
Betty Who – "Taste"
Betty Who is making the most of her new identity as an independent artist with the release of her new single "Taste". The third track since leaving her record label, "Taste" continues the trend of Betty's IDGAF attitude with a sound more explosive than ever before.
As It Is – "The Wounded World"
Other than the vocals, it's hard to believe this is the same band that released the immensely poppy okay. just a year ago. As It Is is already gearing up for yet another full-length out in August called The Great Depression and "The Wounded World" is the first taste we're getting from it. Dipping their feet into the world of concept albums, the song is a bit darker and rockier with some added screams thrown in for good measure.
Nine Inch Nails
– "God Break Down The Door"
Nine Inch Nails would no longer exist if they couldn't be innovative. The legendary act has another EP up their sleeves in the form of Bad Witch out in June and the newly released "God Break Down The Door" shows that the release is something to keep an eye out for. The song takes on jazz influences while still staying in the realm of NIN's industrial sound, but it's enough difference to interest both fans and casual listeners.
BTS – Love Yourself: Tear
K-pop catapulted to a level unimaginable in the United States last year and it's all thanks to BTS. The Korean boy band made waves not only through streaming but also through television performances—they basically redefined what it meant to break into the mainstream. They're not slowing down: BTS unveils their brand new album Love Yourself: Tear. Backed by lead single "Fake Love", the record takes the band to a whole new level as their collab with producer Steve Aoki showcases their rapid growth in musicianship.
—
American Authors – "Deep Water"
Despite their hit single a few years back, American Authors still remain one of pop rock's best kept secrets. The "Best Day of Our Lives" quartet has new music on deck for the first time since 2016's What We Live For and it's taking their sound in a route that's incredibly enjoyable. New tune "Deep Water" still has their pop styling but disguised in a more alternative vibe à la Imagine Dragons. It works for them. Also works for us.
Other new releases:
Bullet For My Valentine – "Letting You Go"
Pale Waves – "Kiss"
Passenger – "Hell or High Water"
Pharrell and Camila Cabello – "Sangria Wine"
Various Artists – 13 Reasons Why Season 2
Shawn Mendes – "Where Were You in the Morning?"
Jennifer Lopez – "Dinero"
Dan + Shay -"Speechless"
Galantis – "Spaceship"
Various Artists – Mean Girls (Original Broadway Soundtrack)
Shawn Mendes – "Where Were You In The Morning"
Clean Bandit – "Solo (feat. Demi Lovato)"
Cheat Codes, DBBS – "I Love It"
Dream State – Recovery
Cheap Trick – "The Summer Looks Good On You"
Steve Aoki – "Pretender (feat. Lil Yachty & AJR)"
James Bay – Electric Light / "Just For Tonight"
KYLE – Light of Mine / "Babies (feat. Alessia Cara"
Maluma, Prince Royce – "Hangover"
Diplo – "Welcome to the Party (feat. French Montana)" [from Deadpool 2]
Disclosure – "Ultimatum" (ft. Fatoumata Diawara)"
YUNGBLUD – "Falling Skies (feat Charlotte Lawrence) [13 Reasons Why Season 2]"
NIKI – Dancing With the Devil
Bella Thorne – "B*ITCH I'M BELLA THORNE"
DJDS – Big Wave More Fire / "I Get By (ft. Amber Mark and Vory)"
Lykke Li – "utopia"
Nick Grant – Dreamin' Out Loud / "Black Woman (feat. Stacy Barthe)"
Alex Da Kid – "Go (feat. H.E.R. & Rapsody)"
Stefflon Don – "Senseless"
Tash – "I Lied"
Kodak Black – "Mama (feat. Jadakiss & TXS)"
morgxn – vital / "vital (feat. BASECAMP)"