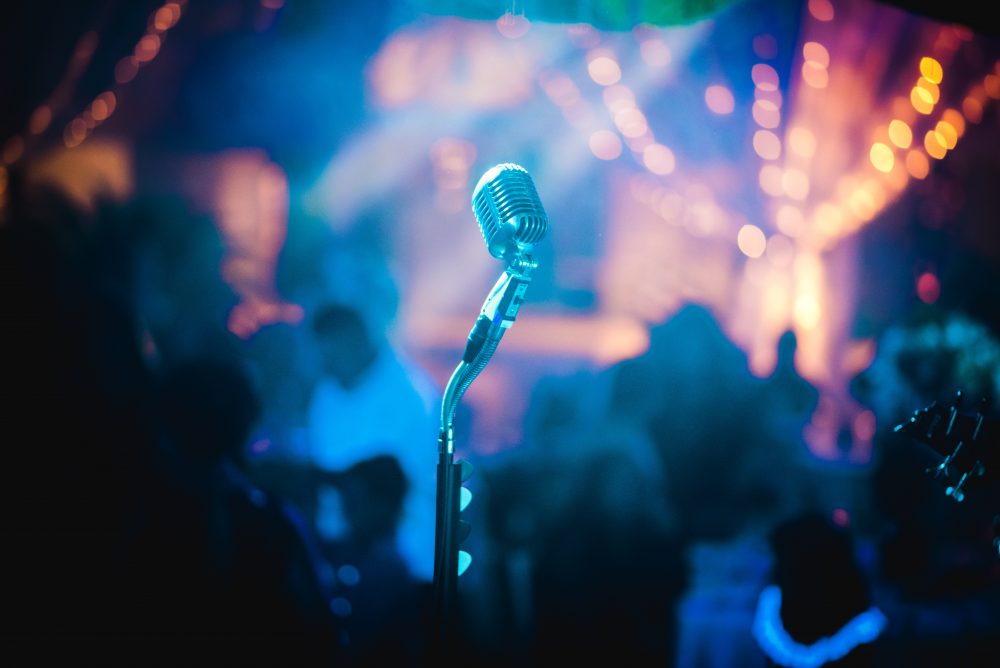 What better way to kick off a weekend than with new music? Fridays are always chock full of the latest songs and albums ready to be the soundtrack to everyone's antics, and here you'll find some of the week's standout releases. Whether you're ready to spin an anticipated song from a favorite artist or just taking a look at what's out there, there's a whole lot of tunes to dive right into. Who knows—maybe you'll find your next obsession.
Nicki Minaj – "Barbie Tingz" / "Chun-Li"
Nicki Minaj was once the queen of rap—that was until Cardi B stepped in and snatched the crown away with little resistance. This is mostly because, other than a few tracks, Minaj hasn't delivered a full album since 2014. With her new singles "Chun-Li" and "Barbie Tingz" Minaj attempts to make her way back to the top with songs that are filled to the brim with attitude, letting the music world know that she hasn't gone anywhere.
5 Seconds of Summer – "Youngblood"
It's safe to say 5 Seconds of Summer has gone through a full-on reinvention with their new music and, really, it's great to hear. The brand of pop-punk that turned them into breakout stars—mixing crunchy guitars onto radio—appears to be on its way out with Youngblood. The title track "Want You Back" has much of the same DNA as its predecessor, with its bouncy riffs surrounded by a booming drum beat.
EXO-CBX – Blooming Days
K-pop subunit EXO-CBX make their triumphant return to the game with their breezy EP Blooming Days. Featuring members from EXO, this 3-man group allows fans to get a taste of a different side of their favs—and the music speaks for itself. With co-writers who have worked with Lights, Ariana Grande, Little Mix and more, the seven-track collection is a joy and the title track is a major standout.
Swae Lee – "Guatemala"
Camila Cabello took us all the way to "Havana" with her spicy hit single and now Rae Sremmurd's Swae Lee is heading further south with "Guatemala." The rapper's latest solo single is a summery jam that takes a page out of Drake's "Passionfruit" handbook in the best ways—as Auto-Tuned vocals supply the icing on the cake.
Nothing,Nowhere. – Ruiner
A debut album is an important one and Nothing,Nowhere. makes his presence known with an excellent first record. Recently signed to Fueled By Ramen, singer/songwriter Joe Mulherin lays it on the line with heartfelt hip-hop infused emo-pop. Acoustic guitar takes precedence on the majority of the tracks as Mulherin's flow is solid to the point where even Post Malone would want to take some notes.
Zayn – "Let Me"
Zayn hasn't released an album for over two years but he certainly hasn't left the spotlight. With collabs featuring Taylor Swift, Sia, and PartyNextDoor, the guy's been busy. And he's clearly improving with each piece that drops. "Let Me" is his first pure solo offering since 2016's Mind of Mine, centering in on a pop-focused vibe compared to the R&B flavor in previous material. Overall, his pitch-perfect falsetto is something to marvel at and it's a big reason why you'll be coming back for more.
Hawthorne Heights
– "Starlighter (Echo, Utah)"
If you didn't know any better, you might think that Hawthorne Heights are releasing their first ever record. That's because the material off their upcoming sixth full-length sounds just as fresh as their debut did 14 years ago. "Starlighter (Echo, Utah)" is youthful pop-punk bliss that showcases Hawthorne Heights' skill set effortlessly—excellent musicianship coupled with ear-dominating hooks.
The Longshot – The Longshot
Green Day, Foxboro Hot Tubs, The Longshot… Who really cares what name Billie Joe Armstrong is making music under as long as he's making it? His latest project is called The Longshot and he just unveiled a three-song EP. Albeit brief, these songs are even better than most of what Green Day has offered over the past few years. Raw and energetic, there's nothing that an Armstrong fan—or a punk fan in general—wouldn't love from these tracks.
Megan and Liz – "Hand on Mine"
Country pop sister-duo Megan and Liz are back at it again doing what they do best; making sugary sweet melodies best suited for just about any situation. Their latest single "Hand on Mine" makes use of their strengths as steady guitar strums go hand in hand with mesmerizing harmonies.
Taylor Swift – Spotify Singles
Taylor Swift is next in line to flex out her chops with two offerings for Spotify's live singles series. First, a cover of Earth, Wind & Fire's "September" lets Swift escape back a little bit to her country roots. Meanwhile, a rendition of Reputation's "Delicate" gives the electro-pop track a fresh coat of laid-back paint.
As It Is – "Hey Rachel (Jukebox Edition)"
Unique is an understatement for As It Is' newest version of their song "Hey Rachel"—one they've called a "jukebox edition." Imagine sitting at a diner in the 70's, sipping on a milkshake, and slotting a coin in a jukebox, and this major pop-punk track plays with its super retro sound. The funniest part is that, somehow, it works amazingly well, so the only natural progression is to give the rest of their album this old-school treatment.
Other new releases:
Chvrches – "Miracle"
Breaking Benjamin – Ember
A Summer High – "About You Now"
Bury Tomorrow – "Black Flame"
Cash Cash – "Finest Hour" (feat. Abir)
Snow Patrol – "Life on Earth"
Twin Shadow – "When You're Wrong"
Calpurnia – "Louie"
Youngr – "Drive"
Florence + The Machine – "Sky Full of Song"
Bebe Rexha – "Ferrari"
G-Eazy – "1942"
Pentatonix – Top Pop, Vol. 1
David Bowie – Changestwobowie
The Chainsmokers – Everybody Hates Me (Remixes)
Carrie Underwood – "Cry Pretty"
Janelle Monae – "Pynk"
Jason Aldean – Rearview Town
Tinashe – Joyride
Sigrid – "High Five"
50 Cent – "Crazy (feat. PnB Rock)
Princess Nokia – A Girl Cried Red / "For the Night"
Gavin James – "Always"
Marian Hill – "Wish You Would"
Kideko – "Good Thing"
Wet – "Softens"