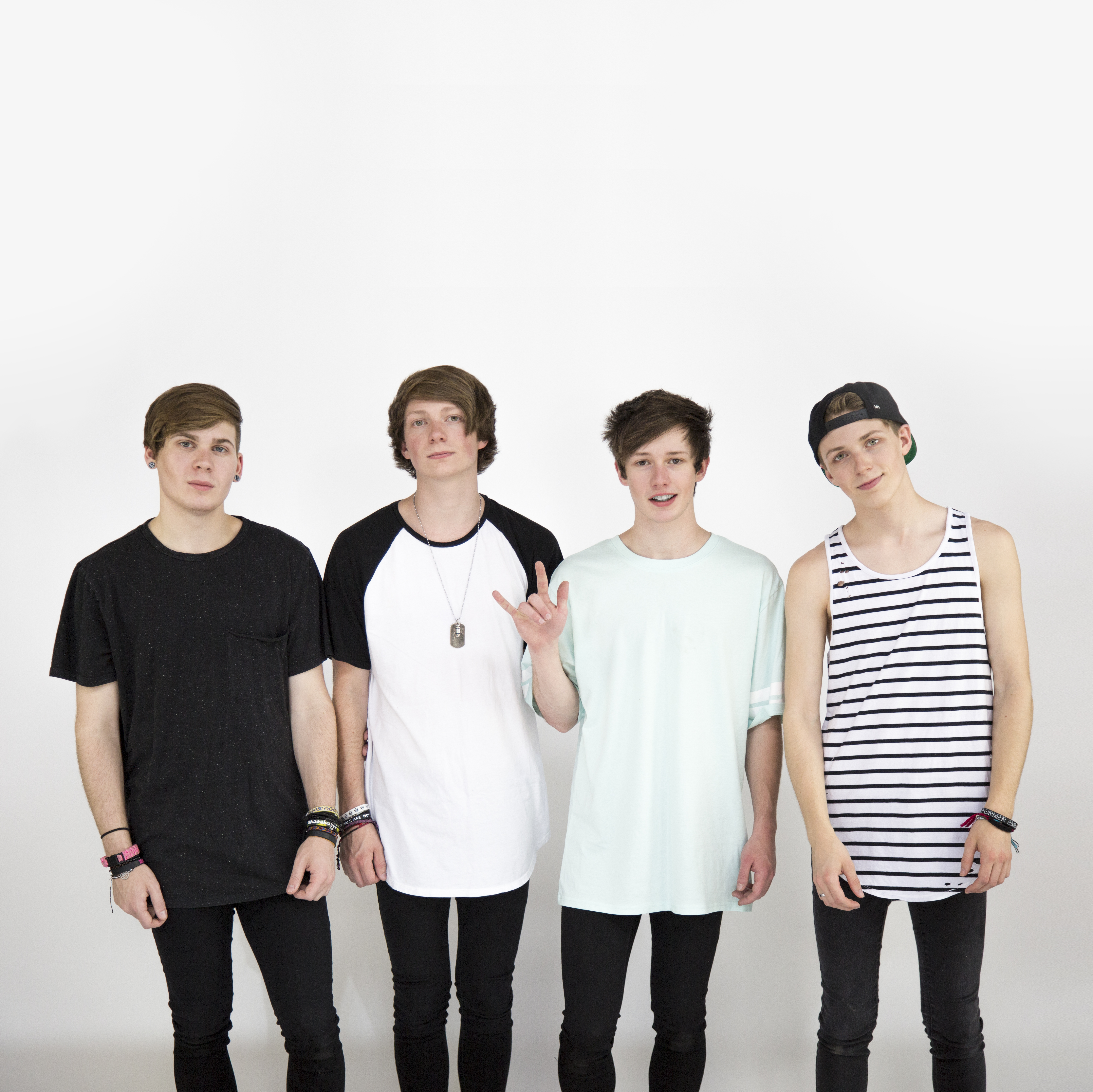 We always introduce you to your next favorite band first, but the "ASHers" were way ahead of us on this one. There's nothing like the importance of a strong fanbase, and that's what A Summer High have worked so hard to build. "ASHers" know the band for their signature pop punk sound, and now, you can too.
"This EP was about truly finding ourselves and straying from the path that so many other bands are pursuing," the band explains. "Staying true to the pop-rock guitar-driven sound that we all grew up on and still love was extremely important to us. The band has always been about having fun and connecting with like-minded people. At the end of the day, if we are having fun making music and making people happy, we couldn't ask for anything more."
Waiting until Friday for new music is overrated, so we're bringing you the band's full EP now. Titled Pretty Little Liar, the collection is free of murder mysteries and villains named "A", but it is full of your new favorite songs. Give it a spin exclusively on idobi.com, and pre-order your copy before it drops tomorrow. Then, find dates for the band's upcoming shows below!
Tour Dates:
7.27 – Philadelphia, PA @ The Fire
7.28 – Pittsburgh, PA @ The Smiling Moose
7.29 – Columbus, OH @ Donatos Basement
7.30 – Brewyn, IL @ The Wire
7.31 – St. Louis, MO @ Fubar
8.1 – Indianapolis, IN @ Hoosier Dome
8.2 – Nashville, TN W Rocketown
8.4 – Detroit, MI @ The Magic Stick
8.5 – Orlando, FL @ Uncle Lou's
8.6 – Raleigh, NC @ The Pour House
8.7 – Richmond, VA @ The Canal Club
8.8 – Baltimore, MD @ The Sidebar
8.10 – New York, NY @ Amityville Music Hall
8.15 – Manchester, NH @ The Bungalow
8.16 – Cambridge, MA @ Out of the Blue
8.17 – Garwood, NJ @ Crossroads
9.10 – Pittsburgh, PA @ XTAZA / Four Chord Music Festival