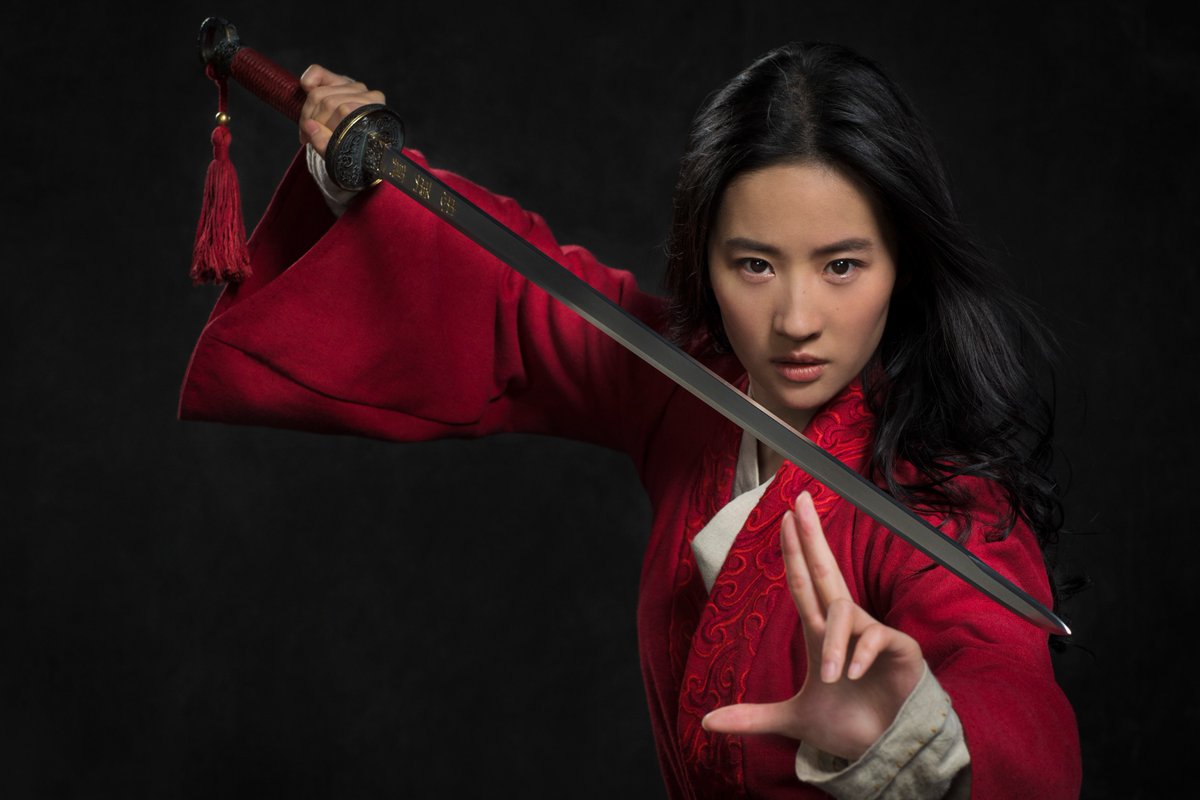 When I first visited China as a child, my relatives thought it'd be hilarious to bring me to an "American" restaurant. (They were right.) It was an immersive Western-themed experience inside of a barn-like building where all the Chinese waiters were dressed in cowboy outfits that were only slightly more authentic than Marty McFly's first get-up in Back to the Future III. We all sat along a communal farmhouse table and ordered from laminated menus with photos of spaghetti where the sauce was made of ketchup, a bright green mouthwash-like "Mint Julep" drink, Western omelettes, and your standard burgers. The wooden bathroom stalls were made to look rustic but this was the only location on my entire China trip where I encountered Asian-style squat toilets—much to the chagrin of my all-too American sensibilities.
I wouldn't say that the Mulan trailer was equally off-putting to me, but I hope that my "American" restaurant experience gives some kind of context for Americans who might have never otherwise experienced their culture mashed-up and regurgitated in such a haphazard way.
The culprit in the trailer? The architecture of the buildings where Mulan resides can be identified as a tulou—a signature of the Hakka. The Hakka were migrants from the North of China who settled in the South where they faced immense persecution and even multiple instances of genocide. Frequent attacks from their native neighbors led to the development of communal walled villages, as seen in the Mulan trailer screenshots below.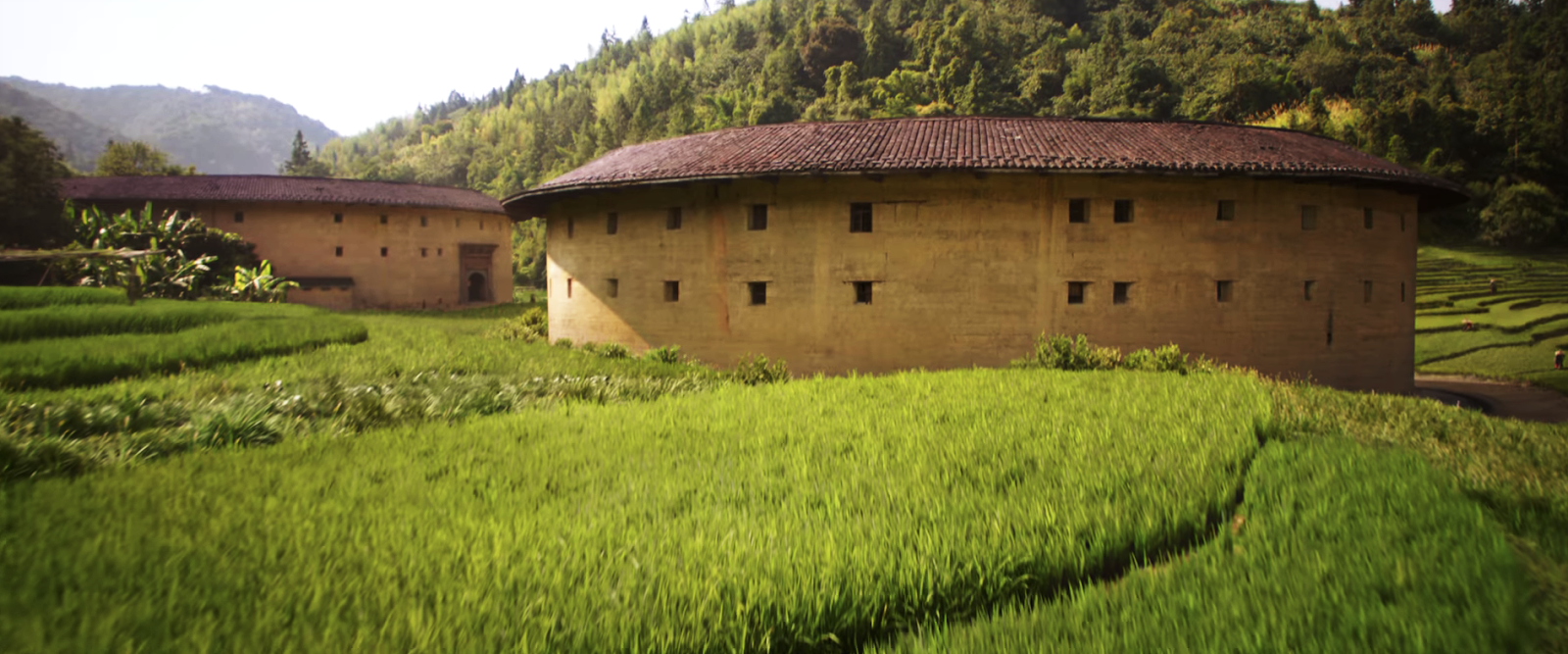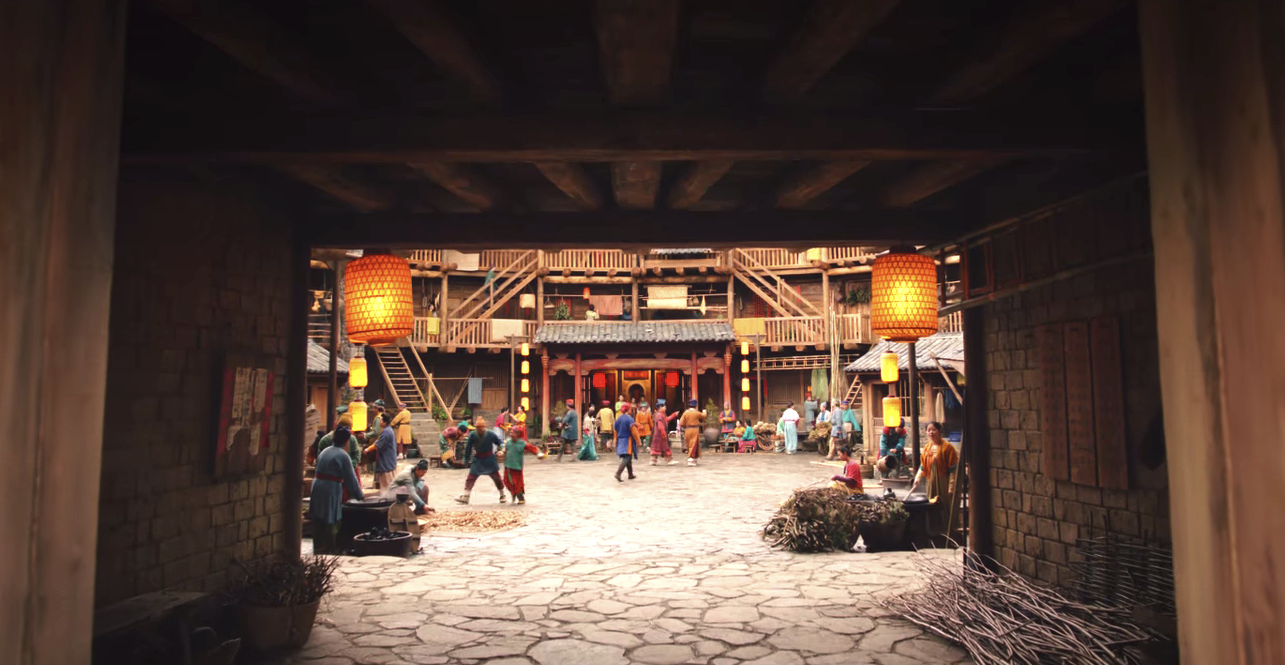 So Disney is giving more exposure to a historically-persecuted cultural group… What's the problem? The character of Hua Mulan was originally from the Northern Wei Dynasty (which lasted from 386 to 534 AD), whereas the earliest Hakka tulous were built in the 1200s; in a completely different country (the Southern Qi Dynasty) about 700 years later. Mulan living in the North made sense because it would have placed her near the Great Wall and in a region that needed protection from the Mongols. Whereas the South wasn't even involved at that point. Oh, but you're taking it too seriously, you think. The target audience for Disney isn't Chinese historians, right?
Mulan is a historical legend in China, not just a Disney character. Around the time that the Roman Empire collapsed and the Middle Ages began, China was celebrating this woman warrior with the epic poem The Ballad of Mulan. Her story has been told and retold in her native land in countless adaptations and forms of media. My family has spent Thanksgivings with the TV playing Mulan's military exploits on 巾幗大將軍, as we ate char siu on the same plate as our roast turkey. The character of Mulan is a folk hero to Chinese people as much as Robin Hood is to the English or Odysseus is to the Greeks—and as such, similarly inextricable from her particular cultural setting. Imagine placing Robin Hood anywhere but Nottinghamshire, or setting The Odyssey anywhere but the Mediterranean Sea (and during the 1900s, at that).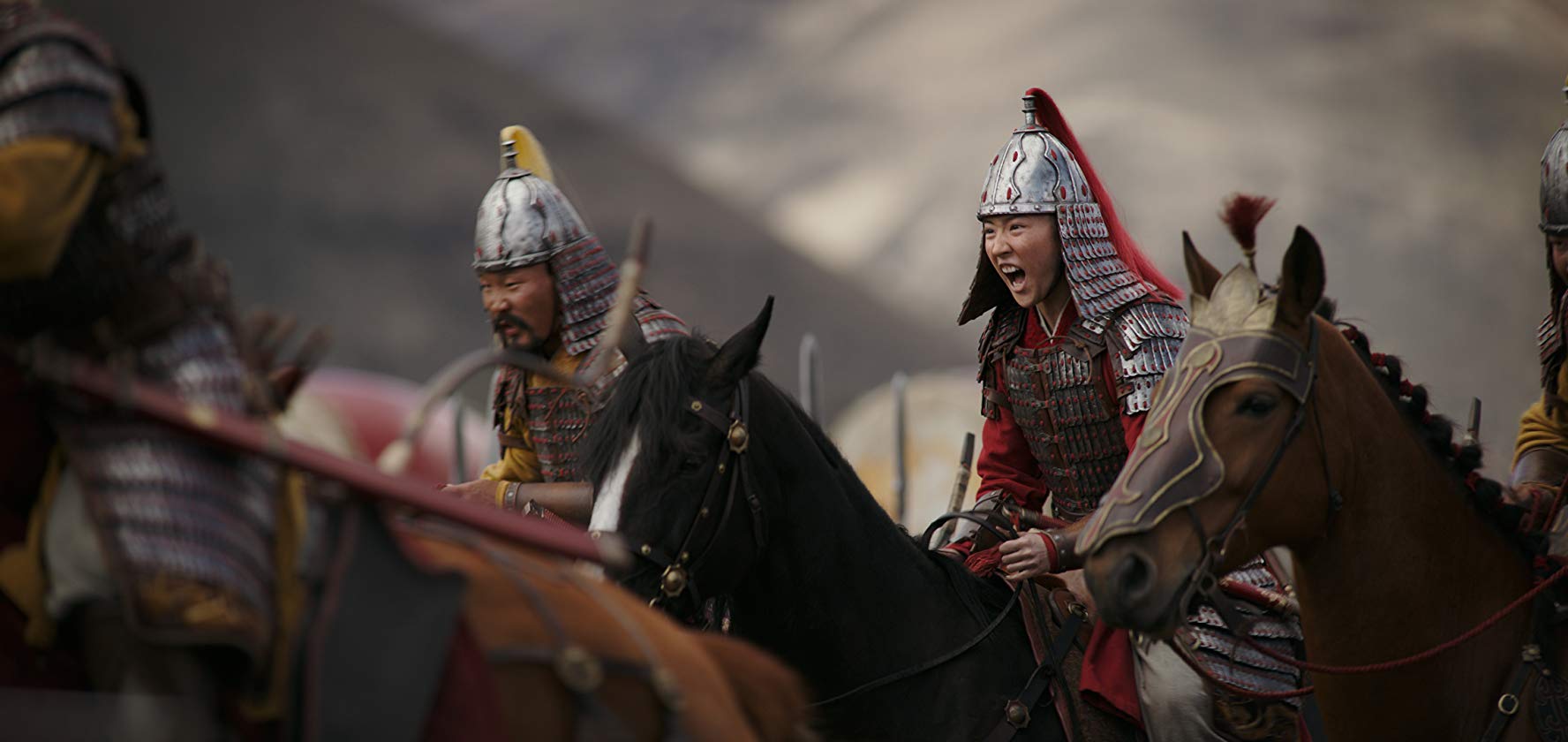 Years ago when this movie was first announced, I was already skeptical as the original leaked script was laughably whitewashed and none of the creative team involved outside of the cast were Asian, let alone Chinese. (The original 1998 animated film at least featured a Chinese-American screenwriter on its team, Rita Hsiao.) So that leads me to wonder: Was the choice to feature Hakka tulous in the film purely an aesthetic one? And if not, do the creators fully understand the weight of what it means to change Mulan's ethnic group and/or time period? Or is it possible that this team of non-Chinese creatives simply appropriated it without understanding the culture it actually came from—like the purveyors of "American" food in Guangzhou serving up ketchup-coated pasta in a cowboy barn as if they were making a most-likely-unintentional "Spaghetti Western" joke?
Barring some huge scandal, I will probably pay to see this movie in theatres—doing it for the culture—but not without great reservations and highly managed expectations.
Mulan opens in theatres in the United States on March 27, 2020.
---
Alice Meichi Li is a Chinese-American illustrator and writer who's originally from Detroit and currently lives and works in New York City. Follow her @alicemeichi.