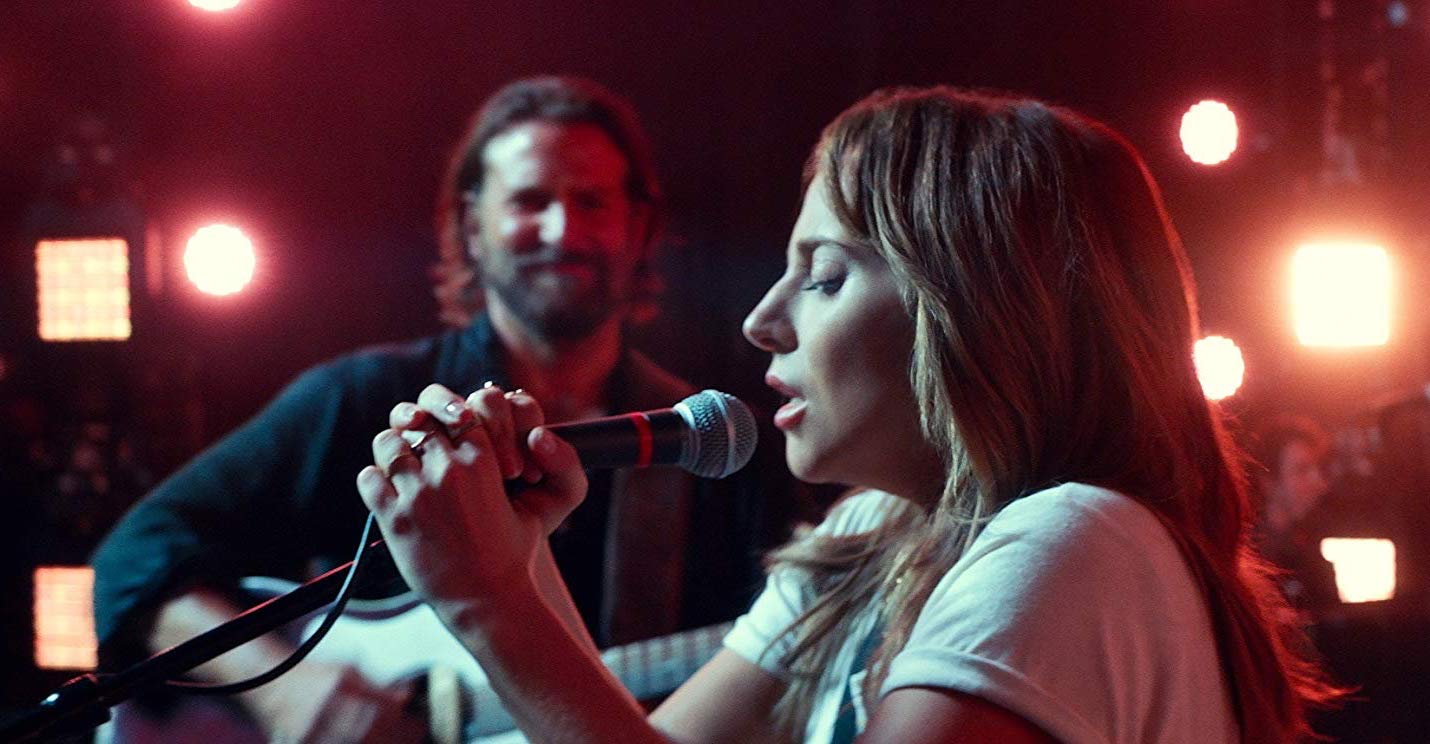 © 2018 Warner Bros. Entertainment Inc. and MGM Pictures Inc.
Before we start, I'll confess this piece isn't about A Star Is Born. Not really. The movie is mostly a starting point. It led me to a stream of thought inspired by one of its themes and, if you'll indulge me, I'll take you down that path now.
"Seriously affecting." That's all I said when I walked out of the theater after A Star Is Born. I knew I wanted to say more but I wasn't sure what or how to say it. This is a movie with several heartbeats—the power of someone else's faith in you, the fragility of those who see the world with acuity, the risk of love, the honesty of art expressed as music—each of these things sends your pulse racing while watching.
"What we are as women cannot be lost and the dream of us standing in our full power is a reality yet to come. We have to continue to overcome, even as we rage."
A Star Is Born is the fourth retelling of a bad romance between two musicians who fall in love as one rises while the other one falls. The writing is lyrical and raw, the performances are equally so, and the soundtrack feels as real as the addictions the movie portrays. But what struck me most is we've all been where our rising star and leading lady, Ally, was at the start of her story. For each of us there is a person who has our number (the code that will completely dismantle us). They know it and we know they know and yet we don't stop, we don't run. Sometimes it's because—like our falling star and leading man Jackson Maine—that person is so wondrously wounded and generous and gifted that we drink in their 80-proof kisses and say, "Just a little heartache, I won't take it all." We accept their shattershot love with the belief we can dodge the worst of the bullets. But it only takes one bullet—physical or figurative.
The choice to take the unhappy ending because it comes with moments of joy is the lovely part of this movie. It's the spoonful of light that helps the darkness go down. Ally, in A Star Is Born, makes the same choice as Louise Banks in Arrival. Louise had science while Ally had street sense but they both saw the heartache coming and they took it in trade for loving. I don't know if they were right or wrong but I know the choice stayed with me.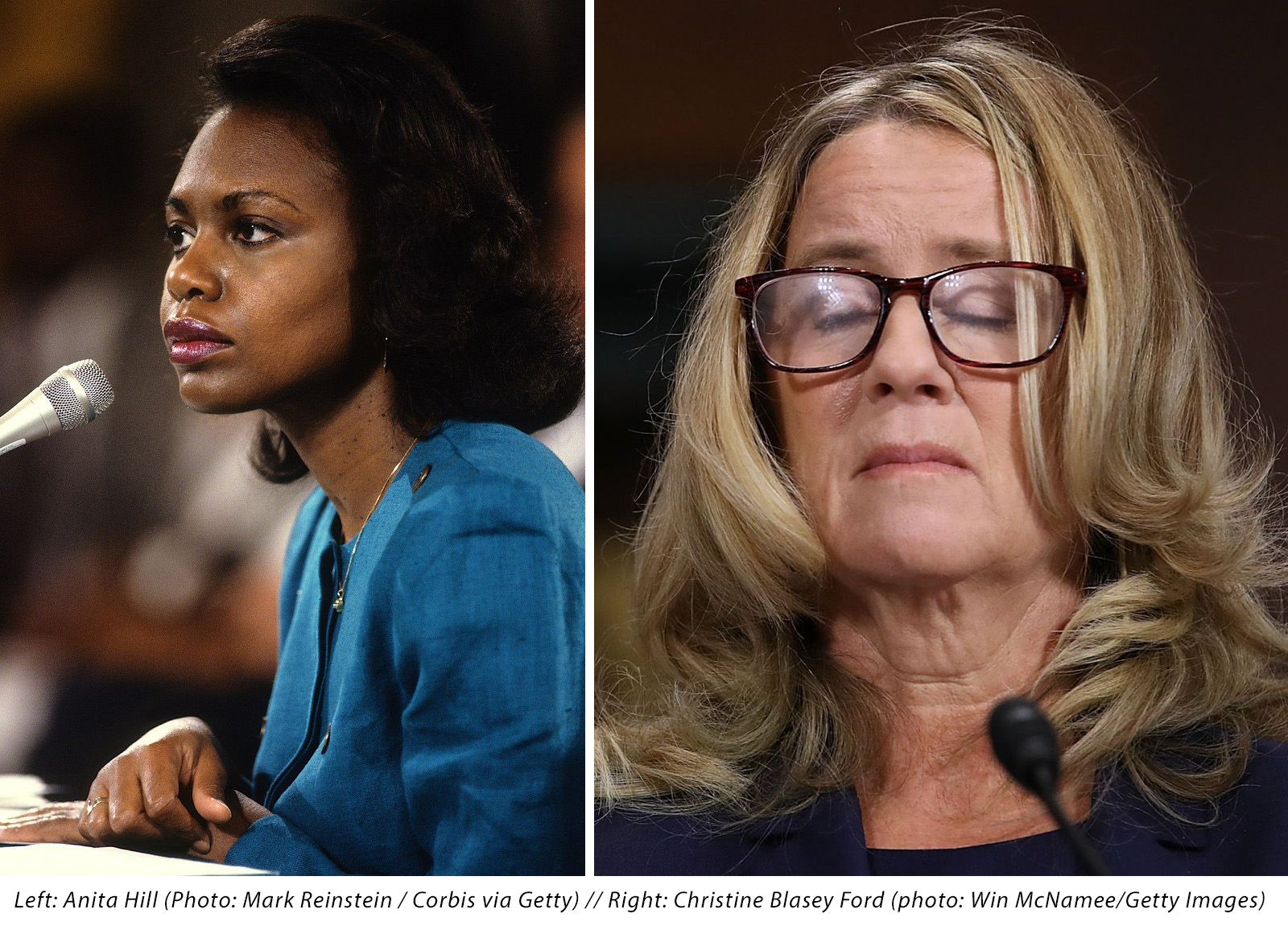 There is a strength in the symbolism of choosing the harsher road. It reminds me of Anita Hill and Christine Blasey Ford. They knew. They knew they wouldn't be believed. They knew, even if they were believed it probably wouldn't change anything. Those two men would still sit on the highest court in the land, one that proclaims its democracy more than it enacts it. They understood for so many men—and for this culture which was shaped by men—that their pain is somehow seen as "not that bad". The actions of their attackers is called "natural" or is excused as "boys being boys". Still these two women chose to try to protect us, knowing that congress held the codes to dismantle them. And damn, that's love too.
I'm not sure why these stories have intertwined in my mind. A fictional woman who chose to love despite the danger. A fictional woman who chose to have a child despite death. And two real women who chose to speak up despite the risk their choice might unravel their lives. Perhaps it's the timing that drew parallels for me. Or maybe it's because women are most often the protagonists of these kinds of stories. We give birth to a future we have yet to see, even as other women (whole percentages of them) block the path. To that point, isn't it telling how both Ally and Louise lack the close female friendships many of us lean on? Meanwhile all the voices that rose up on the side of Hill and Ford went unheard by the majority of the senate.
As I said, I don't know why these ideas have converged into something I needed to put into writing. Perhaps I was triggered by the crossroads we've come to as a nation. I don't have the answers but since we're here, there's one last seemingly unrelated thought I want to share. Actually, more than a thought, it's a melody. One that keeps rewinding itself in my head. It's Sheila Chandra's song "La Sagesse". The lyrics call out to women:
"our wisdom cannot be lost,
our spirits cannot be broken,
Women, I'm calling you, calling you,
I'm calling to you, calling out to you,
awaken to your power,
awaken to your power…"
Then there is the line I never understood until today, "Women, your wisdom is in dreams." Chandra is telling us not to give up. What we are as women cannot be lost and the dream of us standing in our full power is a reality yet to come. We have to continue to overcome, even as we rage. So, to the women represented in characters like Ally and Louise, and to the Anitas, and the Christines, to the Tarana Burkes, and to the women whose voices we hear but names we do not know, to those who make the choice to love a person or an idea or a country so much they risk being completely dismantled by it:
Awaken to your power, your wisdom will soon be more than dreams.