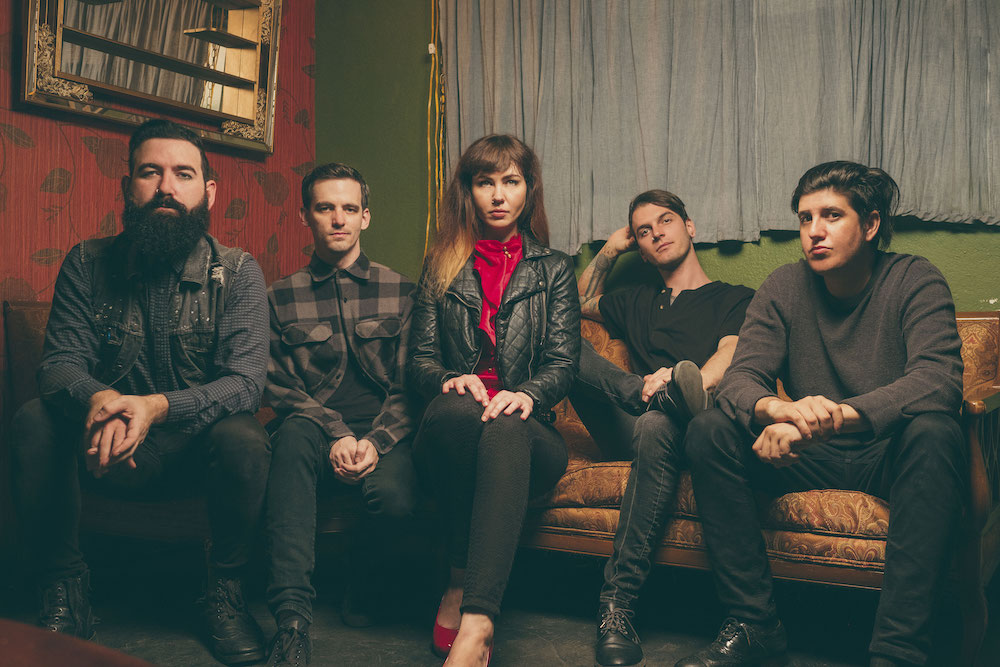 You've almost made it to the weekend—here's a burst of energy to keep you powering through. Alt-rockers A Brilliant Lie are proving that third time's a charm with today's exclusive stream of their brand new EP ahead of tomorrow's release—which you can also catch spinning on idobi Radio all day today! Threads: Weaver is the third chapter of the band's EP collection that they've been hard at work putting together for a few years now.
"We all hopped on this path of making a killer trifecta of EPs in hopes of showing the growth of A Brilliant Lie," the band says. The EP proves A Brilliant Lie have found a stellar sound and they're ready to unleash it into the world. "It gave us room to evolve, but (just as importantly) let our fans be part of our journey step-by-step. And this new release did just that." Threads: Weaver is a deeply meaningful release and they can't wait for everyone to hear it, saying:
"We want people to hear this record and feel SOMETHING. Even if that 'something' for the listener isn't identical to how we feel about the songs as band members. It should be special to the listener."
From the moment you hit play, A Brilliant Lie takes you on a journey through pain, fear, acceptance, and the fight for something better. It's brutal yet beautiful and each song will strike you with new waves of emotion. Listening is a cathartic experience—and by the end of the EP you'll want to do it all over again. Lucky for you, you'll soon get the chance to see these tunes live! "Our next step is to get in our stinky tour vehicle and play as many shows around the country as possible. We'll be rolling out tour dates on social media very soon. We can't wait!"
Stream Threads: Weaver a day early below and keep scrolling to read more about the EP from the band. And be sure to listen out for "Unwoven" and "The Tarot" in rotation on idobi Radio!
A Brilliant Lie on Their New EP:
"One of our goals is always to compose music that is emotive/anthemic, regardless of lyrics. Another, is leaving some 'breathing room' in order to allow the audience to adhere their own interpretations to the lyrics. So…we want people to hear this record and feel SOMETHING. Even if that 'something' for the listener isn't identical to how we feel about the songs as band members. It should be special to the listener. For us, 'Threads: Weaver' embodies thoughtful ideas of finding hope within despair. It's a darker record compared to some of our former work, but exploring the darkness doesn't mean it will consume you. Everyone on the planet deals with that sort of thing from time to time, and that's really, really, really OK!"