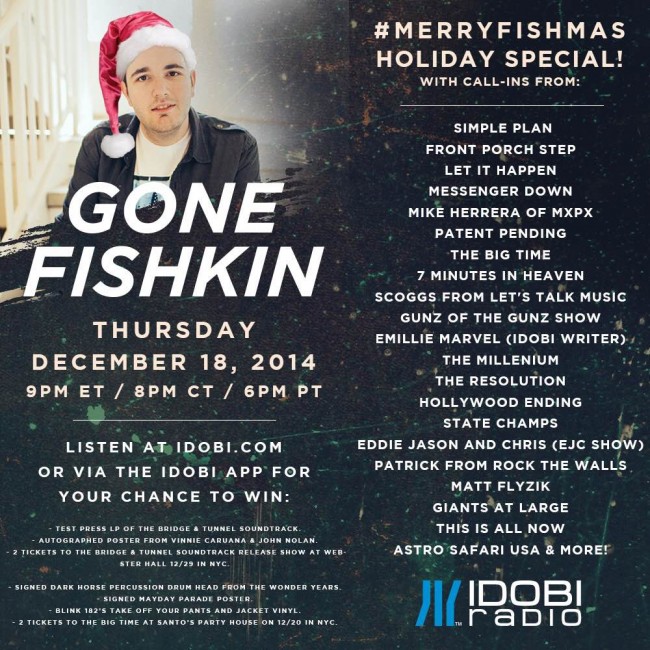 Gather 'round the Christmas tree and turn idobi Radio up so all can hear—It's a holiday extravaganza on Gone Fishkin this Thursday! Tune in at 9PM for a very Merry Fishmas. Only on idobi Radio!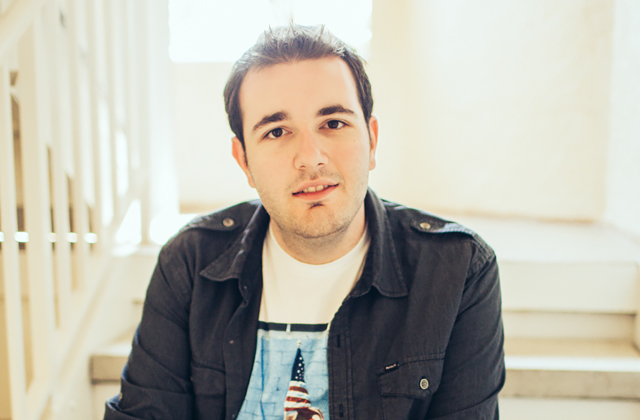 When he's not hosting Gone Fishkin on Thursday nights at 9PM, Fish transforms into a rockstar bassist. Last weekend, he hit the stage with fellow idobi host Mike Herrera's punk rock band, MxPx. You can check out the performance above!
Tonight on Gone Fiskin, Fish recaps his Grammy's experience including interviews from the red carpet of the Friends N Family Pre-Grammy Party that occurred on January  24th. Plus he'll be playing tons of awesome music so tune in right here at 7PM ET only at idobi.com.